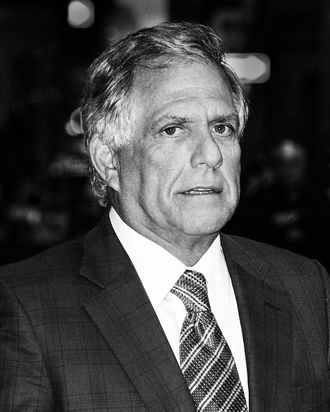 Les Moonves.
Photo: Ray Tamarra/WireImage
Mere hours after The New Yorker published a bombshell report on Sunday morning with new allegations of sexual assault and misconduct against Les Moonves, CNN's Brian Stelter revealed that the embattled CBS chairman and CEO will be leaving the network imminently.
Ronan Farrow first published an investigation into decades of sexual abuse allegations against Moonves in August. At the time, the report was the latest blow against CBS, which Moonves first joined in 1995. The network had been in hot water since similar allegations emerged against legendary anchor Charlie Rose emerged, followed by a subsequent investigation into how CBS reportedly mishandled the Rose allegations.
On Sunday morning, Farrow published a follow-up about Moonves, which included an additional six accusations against the CBS head. In the report, Farrow wrote that members of the CBS Corporation board were currently negotiating an exit agreement with Moonves.
By Sunday afternoon, CNN's Stelter reported that Moonves's departure was imminent. Two executives close to the matter told Stelter that the board of directors would be announcing the deal by Monday morning, and that attorneys were still putting the "finishing touches" on the settlement. Stelter also reported that the agreement is being referred to internally as a "global settlement," as it will resolve ongoing litigation between Moonves and Shari Redstone, CBS's controlling shareholder.
CBS's board did not suspend or fire Moonves once the accusations of sexual misconduct against him emerged. Instead, Stelter reports, they hired two law firms to investigate the matter. Now that the exit deal is being finalized, he is expected to step down before the investigations are completed.