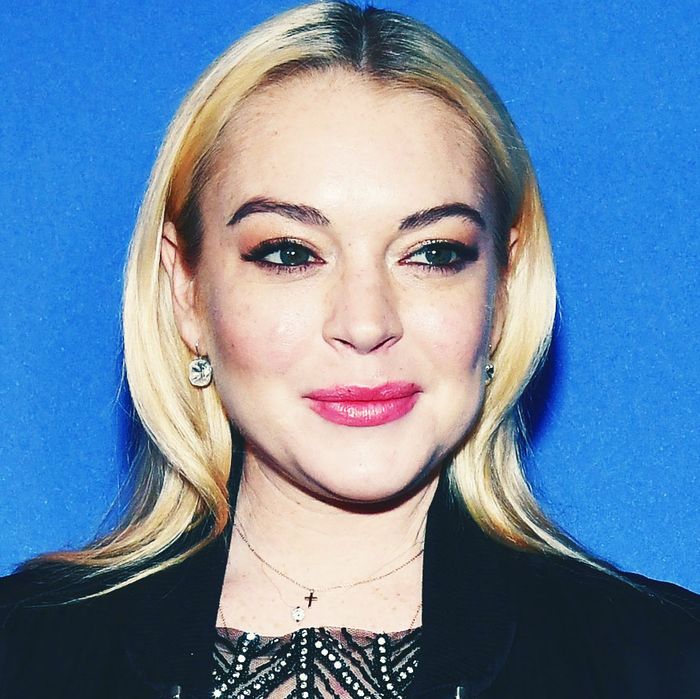 Lindsay Lohan.
Photo: Slaven Vlasic/Getty Images for Daily Mail
Lindsay Lohan, of the famed Lohan Beach House in Mykonos, Greece, and that viral dance video, seems to be making serious moves to expand her empire, or at least considering them. Lohan has previously teased plans to design an island off Dubai — why not? — and a now-deleted Instagram post seems to build on that fantasy, showing a photo of a "prototype complex" for a Dubai island resort, "Page Six" reports. It's called — wait for it — "Lindsayland."
The post actually comes from design plans for Jasmine Garden, a property on Dubai's man-made "The World" archipelago, which consists of clusters of islands designed to resemble the global map from above. Jasmine Garden would have been on the island representing Thailand, but construction was reportedly put on hold, and investors in the project were offered a full refund in the meantime. Its website had promised 131 residences, a five-star spa, and several high-end restaurants.
In another now-deleted Instagram post from last October, Lohan captioned a video from the World Islands with the hashtag #LOHANISLANDDUBAI. In the clip, she states, "I'm on Thailand Island on the World Islands for the first time. Soon this will be Lohan Island." We wish her the best in her quest for world nightclub domination.