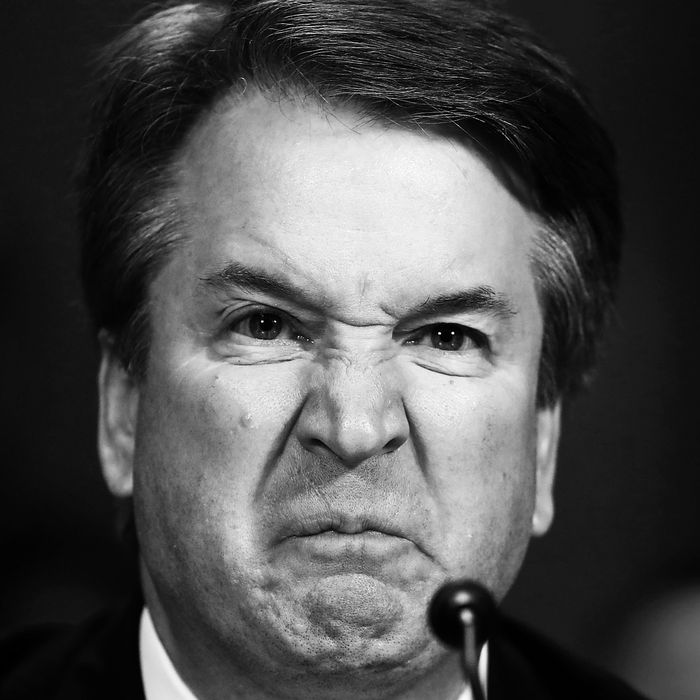 Brett Kavanaugh (angry).
Photo: Win McNamee/Getty Images
During her testimony in front of the Senate Judiciary Committee yesterday, Dr. Christine Blasey Ford remained remarkably collected. Even as she recounted her alleged sexual assault by Supreme Court nominee Brett Kavanaugh, and described how the assault has shaped her life — leaving her with PTSD that made her want a second front door to her house so she could more easily escape if she was ever attacked — she was calm, eloquent, polite.
Here is how some of the men handled the stress of the hearings.
Brett Kavanaugh
Lindsey Graham
Jeff Flake
Mike Lee
Father Time
Patrick Leahy
John Kennedy
Ted Cruz
Don McGahn, White House Counsel
But they found time to enjoy themselves, too.