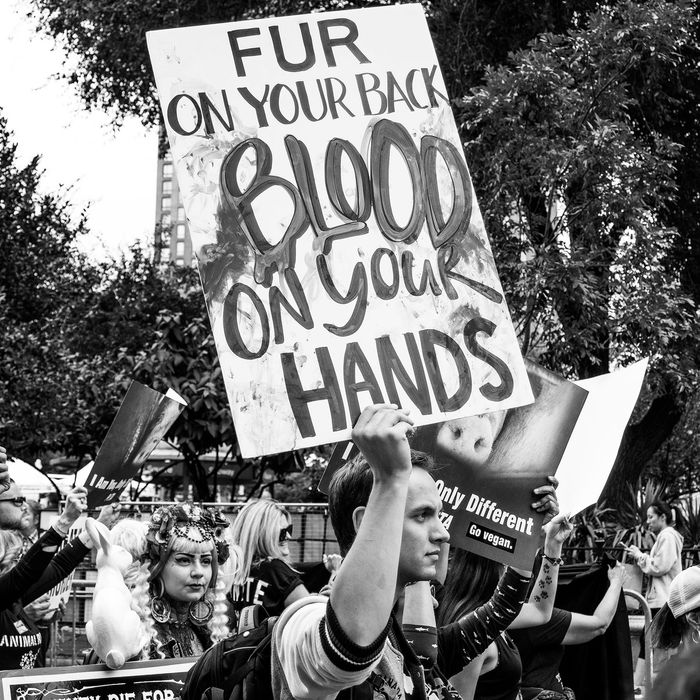 A protest against fur.
Photo: Albin Lohr-Jones/Sipa USA via AP
Los Angeles just became the largest city in the United States to ban the sale of fur within city limits, following in the footsteps of San Francisco. They have joined Berkeley and West Hollywood in becoming fur-free cities. Major labels, such as Michael Kors and Burberry, have also ended their use of fur.
The city council voted unanimously to ban the sale of fur. "We're trying to set an example for the rest of the state and the rest of the country," Councilmember Bob Blumenfield told the New York Times. The fur ban will take effect beginning in two years.
"As consumers have become more aware of the cruelty behind the fur trade, more and more Americans and people around the world are embracing alternatives. The fur trade kills more than 100 million animals each year, and it does so in the most egregious ways," said Kitty Block, acting CEO and president of the Humane Society of the United States.
"There is no reason to wear fur in 2018, certainly not in sunny Los Angeles," Councilmember Bob Blumenfield said.