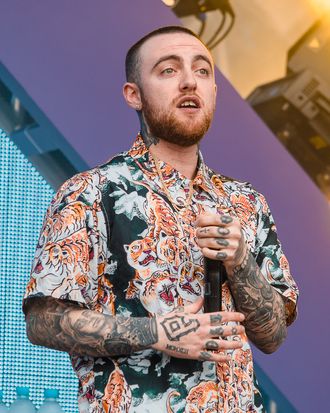 Mac Miller.
Photo: Mauricio Santana/Getty Images
Mac Miller has died of an apparent drug overdose at the age of 26, TMZ reports. The rapper was reportedly found unconscious at his San Fernando Valley residence on Friday afternoon and pronounced dead on the scene. Miller has publicly battled substance abuse for years, and was arrested for a DUI in May. Read Vulture's profile of Mac Miller, published this week, for more on the rapper.
This post contains breaking news and will be updated accordingly.