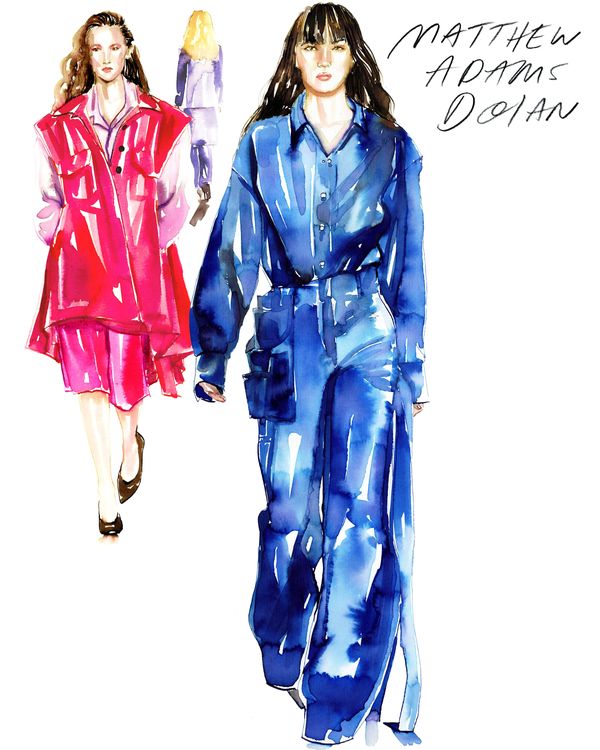 Illustration: Samantha Hahn
"Smitten" isn't strong enough a word to convey my adoration of Matthew Adams Dolan's spring 2019 collection. I'm obsessed with his take on uniforms, from a super-chic tailored boiler suit to an '80s secretary-taking-over-as-boss blazer. His attention to detail and the way he thoughtfully extends collars, shoulders, sleeves, and belts makes me swoon. There's super-wearability in cargo pockets, and utility belts worn as stylish fanny packs.
Which is better, his version of the Canadian tuxedo or his sexy-modern take on the pastel '80s color palette power suit? Answer: both. I'm ready to wear these looks first thing Manic Monday.