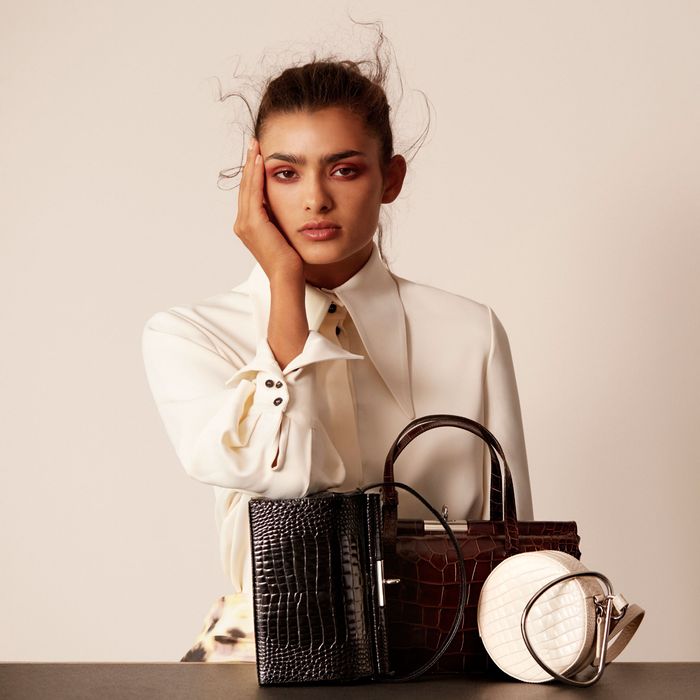 Gu_de.
Photo: Courtesy of Net a Porter
In such a competitive industry as fashion, it's hard to know which designers are a good long-term investment. But Net-a-Porter is placing bets. The retailer is launching a new platform, called The Vanguard, to champion the emerging designers it believes in. Each season, the buyers at the online retailer will select their favorite designers of the moment and provide mentorship and marketing support, as well as featuring them on their website. The Vanguard section online combines these designers with some other fresh brands discerning shoppers already love, like Brock Collection and Danse Lente.
The first names to know? Les Reveries, a dreamy ready-to-wear collection; RUH, a sharply tailored collection for Savile Row enthusiasts; Gu_de, a handbag brand that will have you craving crocodile (leather); and Souliers Martinez, a shoe brand that uses weaving techniques in their styles. Check out the collections below.