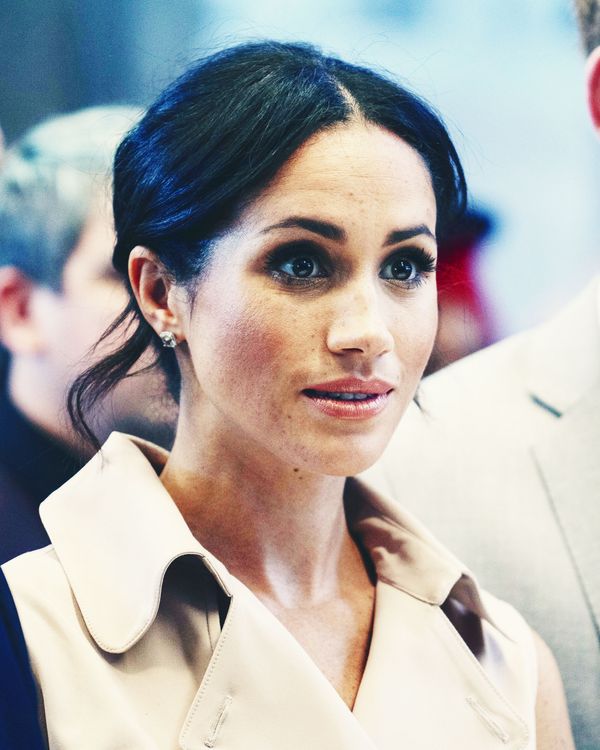 Meghan Markle.
Photo: ARTHUR EDWARDS/AFP/Getty Images
Since her royal relationship with Prince Harry was revealed, Meghan Markle has been exploited by certain people in her life. There's the childhood best friend, who has released images and video of her to the British tabloids; the ex-husband, who tried to make a sitcom about a man whose ex-wife marries a prince; and of course, the extended Markle family — especially her dad, Thomas Markle Sr. — who won't stop creating drama. So it should come as no surprise that Meghan is reportedly having a hard time figuring out who she can trust.
As People reports, in light of non-stop leaks to the press about her personal life, Meghan has had to cut out a number of people she had been close with before her royal wedding. Now, the former Suits star has a much smaller circle of friends (which we know includes Canadian stylist Jessica Mulroney, Amal Clooney, and Serena Williams). A source told People, "Meghan has lost touch with some of her close friends from before the wedding, which has been tough. She's finding it hard to know who to trust."
The constant drama in the tabloids created by people she has lost touch with has apparently been "wearing" on Meghan, as it would for literally anyone else. "It's her private life," the source explained to People.
But luckily, it turns out Meghan has had her new royal family to turn to amid all this drama — including her father-in-law Prince Charles, who hosted the newlyweds at a remote castle in Scotland this summer. It had also been previously reported that Queen Elizabeth and Kate Middleton have helped Meghan through this time as well. People notes that the duchess is also focusing more on her charity work and upcoming tour of Australia, Fiji, Tonga, and New Zealand instead of dwelling on it all.