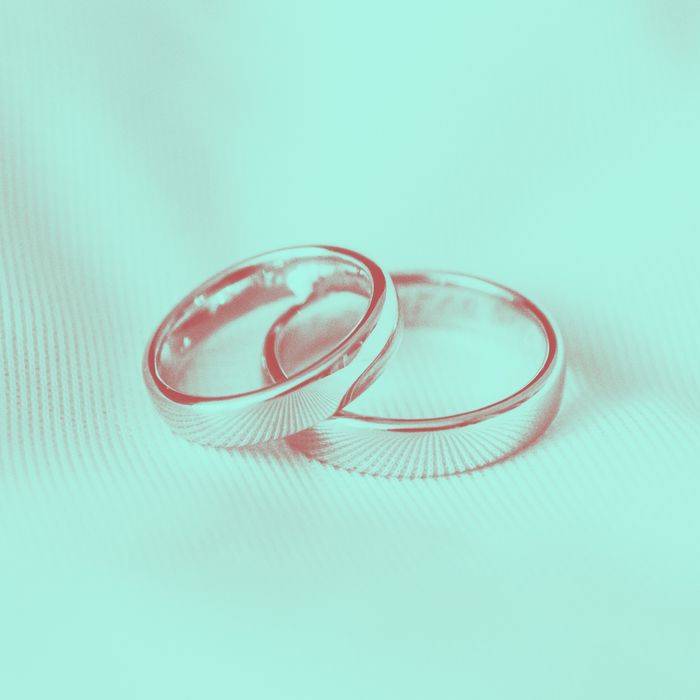 Photo: FOTOLUK/Lukasz Banasik/Getty Images/EyeEm
Having already wreaked havoc on so many revered institutions — from Applebee's to beer, from light yogurt to bars of soap — the millennials have set their sights on one of America's most beloved hobbies: divorce.
According to new research, there was an astounding 18 percent decrease in the U.S. divorce rate between 2008 and 2017, and young(ish) people probably have a lot to do with it. Previous research hypothesized that it was older folks who were responsible, as older people are less likely to get divorced, but even when Philip N. Cohen, a sociology professor at the University of Maryland and the paper's author, controlled for age, the divorce rate still declined 8 percent — which suggests there's more to that drop than an aging population.
Cohen suggests that much of the decline in divorce (which he expects to continue) can thus be attributed to millennials, who tend to marry later, when their careers and finances are more on track. And because marriage rates themselves have fallen, Cohen says those who do marry are inherently more selective, and thus more likely to succeed in their relationships. (Perhaps it also has something to do with our generational perfectionism).
This is not to say, however, that this is purely good news: many poor and less educated Americans are opting to cohabitate rather than marry, which speaks to the increasing class exclusivity of marriage. Says Cohen, "Marriage is more and more an achievement of status, rather than something that people do regardless of how they're doing."