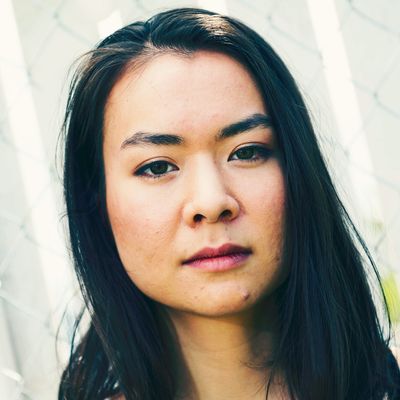 Musician, singer-songwriter, and skin-care tweeter Mitski.
Photo: Valerie Macon/AFP/Getty Images
Mitski, skin care, and the case for accessible health care walk into a bar. Except instead of a bar, it's Twitter, uh oh. The musician tweeted this anecdotal observation on Monday morning:
The intelligently researched and highly nuanced replies that we have come to expect from Twitter did not disappoint. Many replies boiled down to: "So, money?" and "money". Mitski elaborated on this oversimplified conclusion in a follow-up tweet:
Her observations get at the core issues of health care: Affordability and accessibility. A single trip to the dermatologist without health insurance can cost anywhere from $100–200. Being able to have a work schedule that accommodates doctors visits is another barrier, even more so considering that dermatology appointments usually need to be scheduled weeks in advance. In the systems that we currently have in place, it can be expensive to visit a doctor to have good skin, even though your skin is your body's largest organ. And so the skin-care/health-care/self-care conversation continues, though Mitski is bowing out. She closed her remarks on her initial tweet with the following statement that pretty much sums up what it's like to be on Twitter:
We feel you. And so does everyone on Twitter who has ever expressed a quick, interesting observation and got sidled with more questions than someone defending their doctoral thesis. Let's drown our sorrows together in a Mistki playlist and try to remember to wash off our makeup before bed.