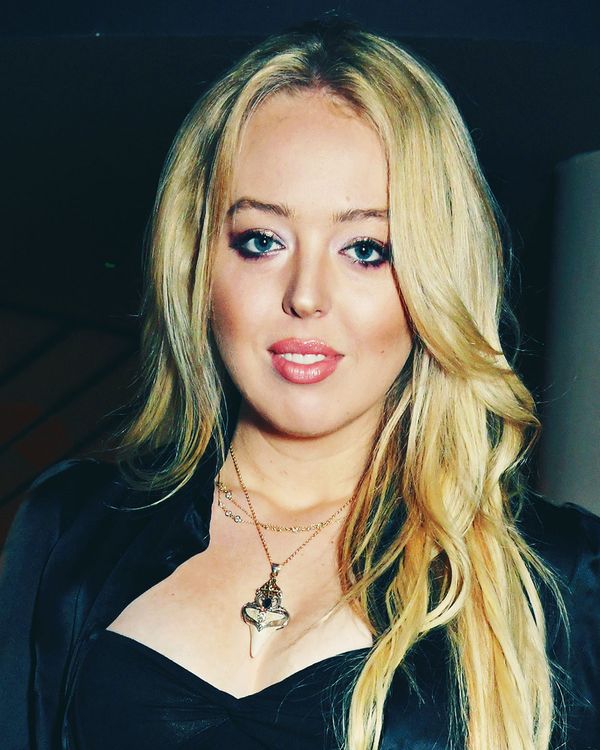 Tiffany Trump.
Photo: David M. Benett/Dave Benett/Getty Images
On Wednesday evening, the New York Times published an anonymous op-ed essay by a "senior official in the Trump administration," who claims to be part of a resistance within the administration that works to "frustrate parts of his agenda and his worst inclinations." These efforts have not, apparently, included preventing him from banning Muslims from the country, ripping thousands of immigrant children away from their families, or restricting women's reproductive rights.
As soon as the op-ed was published, people began to speculate wildly about who could have written it. On Twitter, Dan Bloom, a producer for the podcast company Panoply, suggested that the use of the word "lodestar" in the piece indicates that it might have been written by Vice-President Mike Pence, who has frequently used the term in his speeches. (The vice-president's office has denied this allegation.) Others have said it might be Defense Secretary General James Mattis who, according to Bob Woodward's new book, compared Trump to a "fifth- or sixth-grader" (Mattis has called this "fiction") and has repeatedly used the phrase "first principles," which also appeared in the op-ed. Other names people have put forward include U.S. Ambassador to the U.N. Nikki Haley, chairman of the National Economic Council Larry Kudlow, First Lady Melania Trump, and pretty much anyone else associated with the administration.
And yet, the answer seems pretty obvious, to me at least. Let's look at the facts:
• Former White House staffer Omarosa Manigault Newman hinted that some in the "silent army" are in Trump's own family.
• The anonymous author talked about a hidden agenda, or plan, that has delivered visible results.
• That "Americans should know that there are adults in the room."
• The op-ed writer made reference to the upcoming midterm elections, saying that Trump's party "might well lose the House to an opposition hellbent on his downfall."
• And seemed to show a particular interest in foreign policy.
• They claimed that a "top official" recently "complained" to them about the president's erratic behavior.
• And mentioned the "shared values and love of this great nation."
• They wrote that they will "do what we can to steer the administration in the right direction until — one way or another — it's over."
• And how they believe we must overcome the partisanship and tribalism that has divided our country. Or, in other words "Everybody's partying / Obessin' over crazy things / I just want serenity / While living it up."