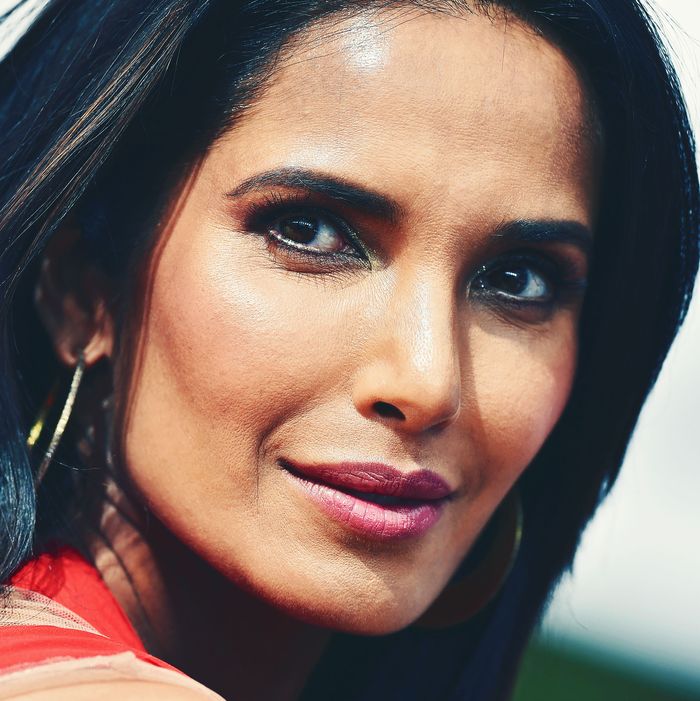 Padma Lakshmi.
Photo: Axelle/Bauer-Griffin/FilmMagic
In a moving essay for the New York Times, Top Chef host Padma Lakshmi opened up about being raped as a teenager in the 1980s, explaining why she — and so many other sexual-assault survivors — waited years before coming forward.
Lakshmi says she was 16 years old when her 23-year-old boyfriend raped her. She writes that they met at the Puente Hills Mall in a Los Angeles suburb, and before long, they were dating. On New Years Eve, just a few months after they started seeing each other, Lakshmi says that she fell asleep at his apartment after attending a few parties. When she awoke, she claims he was raping her.
She writes:
The next thing I remember is waking up to a very sharp stabbing pain like a knife blade between my legs. He was on top of me. I asked, "What are you doing?" He said, "It will only hurt for a while." "Please don't do this," I screamed.




The pain was excruciating, and as he continued, my tears felt like fear.




Afterward, he said, "I thought it would hurt less if you were asleep." Then he drove me home.
After the alleged incident, Lakshmi told no one — not her friends, not her mother, and "certainly not to the police." She had long believed that intercourse was supposed to be an expression of love and pleasure, or as a means to have a child. When she thought of her experience, she says she didn't even feel as if she had had sex — she instead felt immense shame. Years after the alleged rape, she says she told her boyfriends that she was still a virgin.
"We had no language in the 1980s for date rape," she explains in the piece. "I imagined that adults would say: 'What the hell were you doing in his apartment? Why were you dating someone so much older?'"
Today, Lakshmi has the vocabulary to discuss the alleged incident; she knows that "date rape" is a form of sexual assault, and that what happened to her wasn't her fault. And while she acknowledges that she has "nothing to gain by talking about [her experience]" 32 years after the fact, she alludes to the decades-old sexual-assault allegations against Supreme Court nominee Brett Kavanaugh, writing, "We have a lot to lose if we put a time limit on telling the truth about sexual assault and if we hold on to the codes of silence that for generations have allowed men to hurt women with impunity."