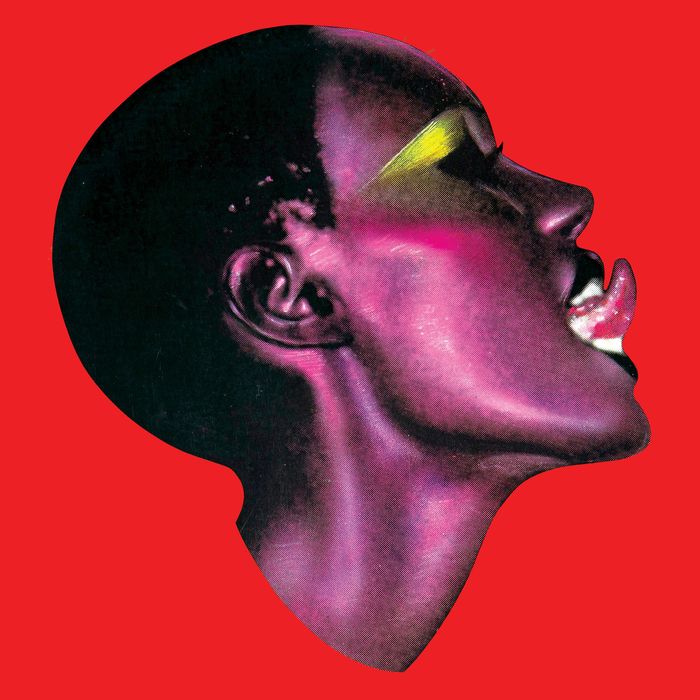 Grace Jones.
Photo: © Richard Bernstein Starmaker: Andy Warhol's Cover Artist by Roger Padilha and Mauricio Padilha, Rizzoli New York, 2018
Just in time for the mythic revival of Andy Warhol's Interview Magazine, Rizzoli has released a new coffee-table book celebrating the life and times of Richard Bernstein, whose graphic pop-art portraits of mid-century icons graced many Interview covers. Richard Bernstein Starmaker: Andy Warhol's Cover Artist, published September 4, sheds light on Bernstein as a creative force behind Warhol's storied magazine spreads, album covers, and fine art from the mid-'60s through '90s. Bernstein worked so intimately with Warhol that his art is often attributed incorrectly to Warhol. He captured Aretha Franklin, Debbie Harry, Barbra Streisand, and Grace Jones — a close collaborator who wrote the book's foreword.
The book's release was celebrated with a glitzy '70s-themed party at the Public in New York on Wednesday night. Guests were instructed to wear something of "divine decadence," meaning "Vreeland-lacquered hair shapes," "Pat Ast caftans," "Liz Taylor Cleopatra eyes," "gold records as headgear," "jockstraps, stilettos, and kept boys." Bernstein — and his muses — would want no less.