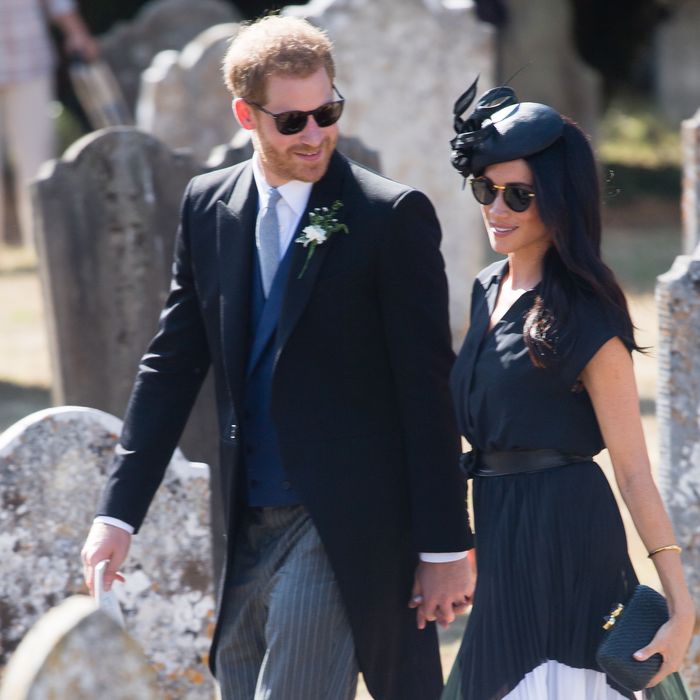 Prince Harry and Meghan Markle.
Photo: Samir Hussein/Samir Hussein/WireImage
Months into their marriage, Duchess Meghan and Prince Harry have started settling into their new life. They're going to see Broadway shows about people who wanted be free from the British Empire, Meghan is slipping into a British accent, and the royal couple has welcomed a new dog into their home.
According to People, Harry and Meghan settled on a name for the pup, which is reportedly a Labrador Retriever. They named the dog "Oz," which at this time has no clear meaning. There are theories that the name could be in reference to their upcoming Australian tour, or the poem "Ozymandias." But it could be in reference in to something entirely different — maybe they really love the story of Dorothy and the yellow brick road.
But either way, Duchess Meghan and Prince Harry have named their new dog Oz, which is the perfect name to fit on a name tag. And their pup will join in the ranks of the world's most powerful pets.