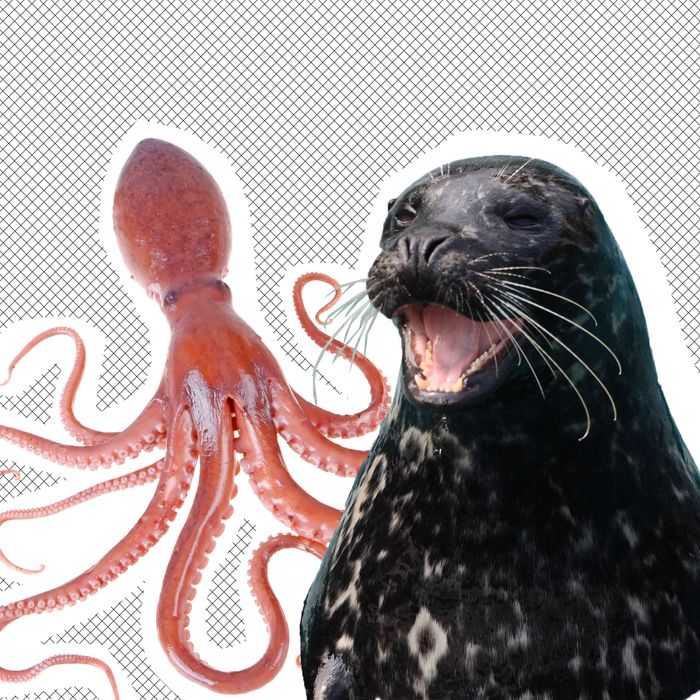 I love a good animal uprising story: a mass herd of goats running loose, stranded parrots swearing at their rescuers. Basically anything that sounds like it could be from that John Jeremiah Sullivan essay, but real. In that vein, please enjoy this video of a seal slapping a guy in the face with a goddamn octopus.
The recipient of the slap (not to be confused with the 2015 American mini-series The Slap or the 2011 Australian mini-series it was based on, also called The Slap) is Kyle Mulinder, a paid GoPro ambassador (of course), who was kayaking off the coast of New Zealand. A seal started swimming toward him and the next thing he knew, it slapped him on the face with the octopus. The video he captured of the incident has since gone viral.
"You just feel the tentacles, the suction-y things," he told the New York Times. "I don't know the right term — but I could feel it, and it hurt."
All three actors involved in the confrontation are okay, and I look forward to the 2019 Animal Planet remake of The Slap.