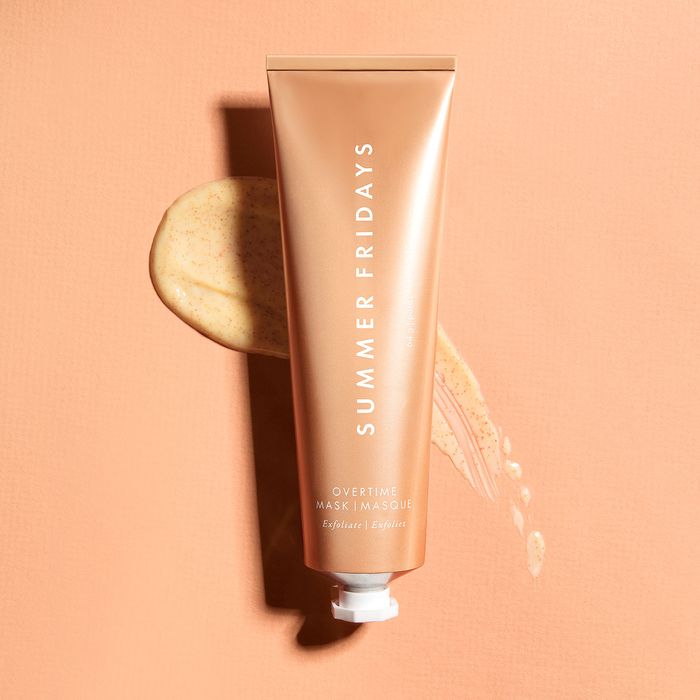 Photo: Courtesy of Summer Fridays
If you are already gazing longingly at your boots and scarves, then you'll probably be happy to hear about this new pumpkin mask. It looks like Summer Fridays is going to become a year-round beauty phenomenon. The Instagram-favorite, influencer-created line has already garnered a cult following with their Jet Lag mask (we tried it to see if it lived up to the hype and spoiler alert: it did) and now they're back with a new product just in time for fall — the Overtime Mask.
Overtime sounds like the best parts of an exfoliator and a mask in one: You get the smooth skin from polishing grains with an indulgent, deep-pore cleansing experience. The ingredients are simple, but don't call them basic. There's pumpkin, which hydrates and brightens skin thanks to its high concentration of vitamins A, K, and C. Apricot seed powder is the exfoliating component; it's really mild and gently sweeps away buildup for soft skin. Oat kernel protein has anti-inflammatory properties that help even out redness and moisturize skin. Early reviews also allege that it smells like a fall Pinterest board: Pumpkin spice.
Unlike a typical exfoliating mask, this one is supposed to dry for about 60 seconds after you massage it into your skin. You can use it up to two times a week, basically whenever you need a little pick-me-up, which is also the same logic you can apply to your pumpkin spice latte habit. Summer Fridays: not just for summer, not just for Fridays.
Photo: Courtesy of Summer Fridays
If you buy something through our links, New York may earn an affiliate commission.