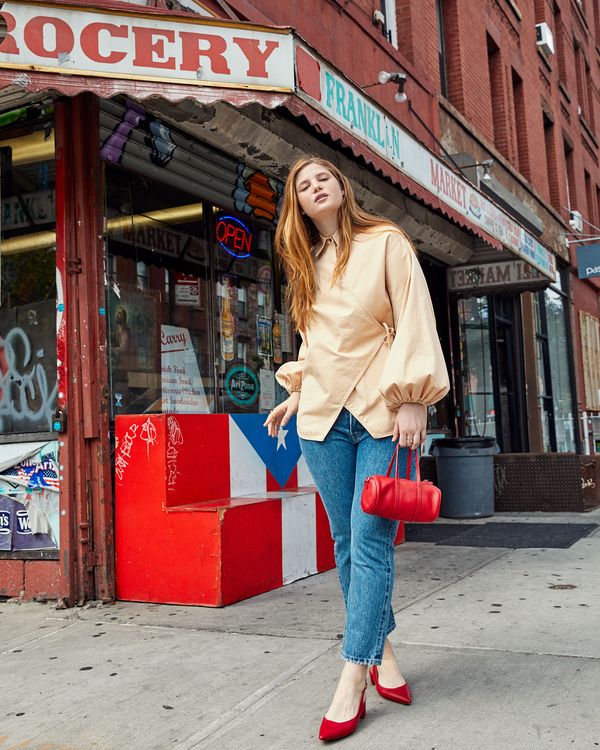 Medium-wash jeans are a classic for a reason. They have a timeless, vintage appeal that never looks like it's trying too hard. While other jeans might show off, indigo jeans just are, and what they are is good.
With an item this unfussy, you can let the rest of your outfit shine. Try a blouse with a bevy of creative details, like balloon sleeves, a side-tie, and a buttoned collar. Then add red slingbacks and a red purse. (Matching your shoes to your purse has been so uncool for so long that it looks kind of cool again, no?)
Then step back and take a look. Between the staple jeans and the hero top, it's a simple, stylish outfit that gets better the more you study it.
That's A Good Look is a new discovery platform from the Cut featuring impressive women with impressive style. While each product featured is independently selected, That's a Good Look may include paid promotion or additional compensation from our partners.