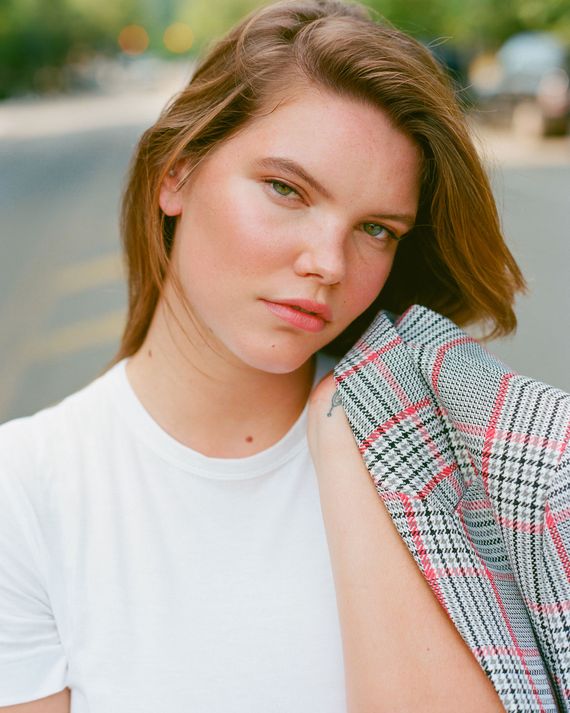 Forget sweater weather; this season it's all about blazer weather. Suiting has taken fashion month by storm, rivaling neon for the trend of the season. Of course, a full-on suit can be fun if you're feeling dramatic, but a blazer is more of an everyday staple — get one now, and you'll likely wear it at least once a week.
Our suggestion: Pair a printed blazer with a midi skirt and a T-shirt. It'll look polished and fresh whether or not you're wearing the top layer — crucial on these days that start out feeling like fall and wind up feeling like it's still summer.
The Michael Kors skirt featured here has a fishtail back, making it surprisingly sophisticated for a denim skirt. And the blazer, also from Michael Kors, is part of the brand's extended sizing line and specifically tailored to accentuate the waist. You just can't beat that red stripe in the plaid, which matches a red pair of slingbacks perfectly.
Shop the Story
Available in sizes 14 and 16.
Available in sizes 1X–3X.
Available in sizes XXS–XXL.
Available in sizes 14 and 16.
Available in sizes 14–22.
Available in sizes 23–30.
Available in sizes 5–10.5.
If you buy something through our links, New York may earn an affiliate commission.