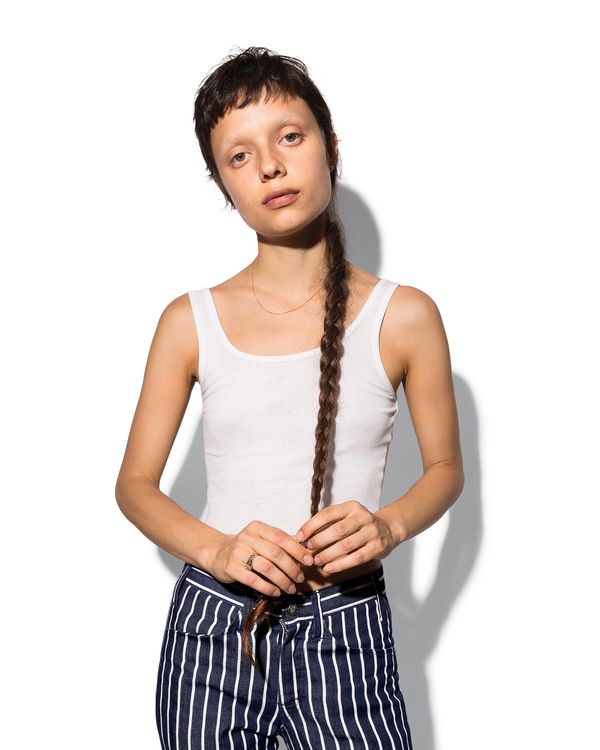 "I'd always hoped modeling would help me get to Japan."
Photo: Bobby Doherty/New York Magazine
Sara Hiromi, Model and Freelance Design Associate
Are you here for Fashion Week?
I actually live in Chinatown, as of a year ago. But I'm from Texas. I'm represented here and in Japan.
How'd that happen?
A couple years ago, I got a DM asking if I wanted to sign with this agency in Japan. I was pretty sure it was a real agency — but not really. I got on a plane three weeks later, and when I got off, it was even­ing and this guy named Masa, who had a million braids in his hair, was there to pick me up in a van. The first casting was that night in a basement. I didn't book it — or anything for a long time. But I stayed. I'd always hoped modeling would help me get to Japan.
Why Japan?
I'm a quarter Japanese and grew up in a Japanese household in Austin: Japanese cartoons on TV, Japanese porcelain. But after my grandmother died, I didn't feel Japanese anymore. I hadn't been to Japan in a really long time, and neither had my mother, for decades. Until about a year ago. We went together.
How was that?
Well, my mom is obsessed with Pokémon. Once, she took me out of school because she found a rare card. So we did a lot of hiking, a lot of eating. And then also a lot of trying to catch this only-in-Japan Pokémon Go character, Farfetch'd. Which she did, by the way.
*This article appears in the September 17, 2018, issue of New York Magazine. Subscribe Now!