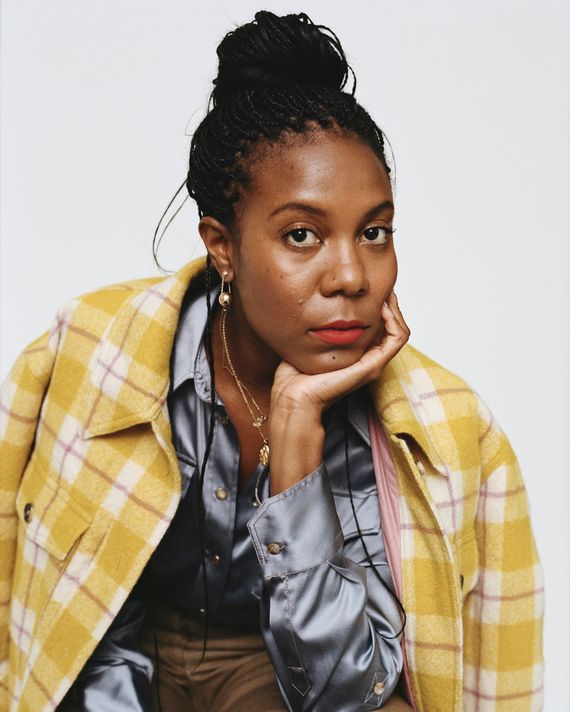 Stylist Jessica Willis knows her way around a costume. She started her career in a costume house in Los Angeles that made designs for pop stars like Katy Perry and Lady Gaga, then left to tour with the Black Eyed Peas for three years. These days, she's left the world of spangles and glitter behind — she now works on shoots for indie magazines. We talked to her about potatoes, Michael Jackson, and Paris.
What is your most-used emoji?
It probably is the rose. I honestly don't know why.
What is your favorite holiday?
I don't really celebrate holidays because I work all the time, so whenever I take a vacation is my favorite holiday.
If you could spend three months anywhere, where would it be?
I'd spend it in Paris. I always go there for work, but I'd spend three months there just enjoying the city.
What superpower would you have and why?
Telepathy.
What's the best album ever made? 
Any Michael Jackson album.
Who do you think is cool?
Me.
Go-to karaoke song?
The Cardigan's "Lovefool." Or Alanis Morrissette's "You Oughta Know."
If you could be a magazine, what magazine would you be?
I would be Gentlewoman.
If you could speak to animals, which animals would you want to talk to?
I'd probably want to talk to birds.
Jeans or sweats?
Sweats.
What's something your social-media followers don't know about you?
That I actually am extremely shy. I freak out with every post.
What was the last website you looked at?
Vogue.
If you could be outfitted by one designer for the rest of your life, who would it be?
Phoebe [Philo]. Or Lemaire.
What do you eat for breakfast?
Matcha latte with oat milk.
If you could only eat three things for the rest of your life, what would they be?
French fries, baked potato, and mashed potatoes. Or actually, French fries, acai bowls, and a kale salad.
If you were a color, what would it be?
Turmeric.
Jessica Willis wears Isabel Marant, Tiffany & Co., and Brunello Cucinelli.