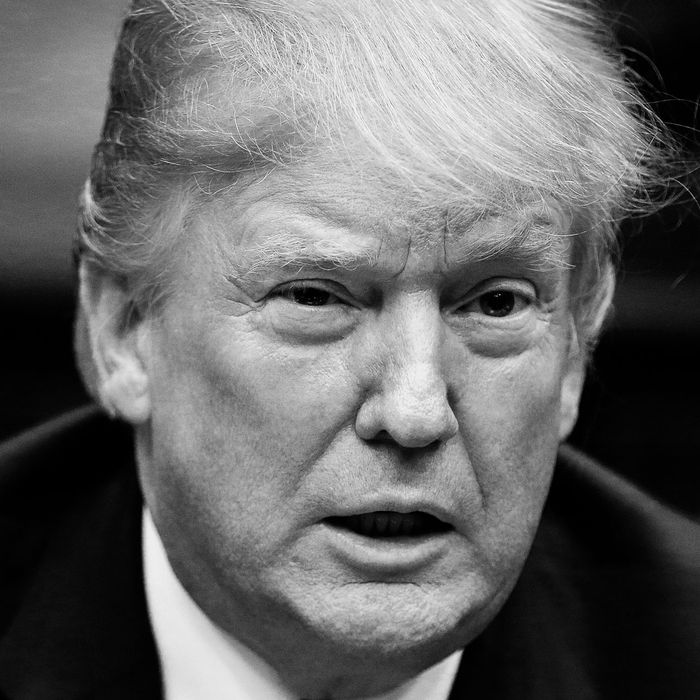 Donald Trump.
Photo: Pool/Getty Images
On Wednesday, President Trump, a man who has been accused of sexual misconduct by nearly two dozen women, said that it is "very hard for me to imagine anything happened" between Brett Kavanaugh and Christine Blasey Ford, the woman accusing the Supreme Court nominee of sexual assault.
Talking to reporters as he left the White House on his way to North Carolina to see the damage caused by Hurricane Florence, the president called Kavanaugh an "outstanding man," and also said that Ford should testify in front of the Senate Judiciary Committee on Monday.
"If she shows up and makes a credible showing, that will be very interesting, and we'll have to make a decision," he said.
The president has been accused of putting his hands up a woman's skirt when she was seated next to him on a flight, raping his first wife Ivana Trump and tearing out a chunk of her hair, and forcibly kissing multiple women. Still, he has a "very hard" time imagining that Ford's claims — that Kavanaugh and his friend trapped her in a room, pinned her down on a bed, and tried to undress and molest her — are true.