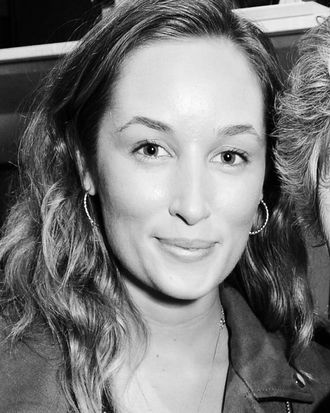 Yvonne Bannigan.
Photo: Richard Young/REX/Shutterstock
Yvonne Bannigan, the ex-Vogue employee and alleged grifter who was accused of stealing over $50,000 from former boss Grace Coddington, turned down a plea deal offered during her felony criminal case.
Bannigan is charged with second- and third-degree grand larceny for allegedly stealing $53,564 from the former creative-director​-at​-large. Bannigan served as Coddington's assistant and allegedly stole money by making charges to Coddington's credit card and selling her property on online consignment shops.
Bannigan was offered five years probation at the Manhattan Supreme Court on Wednesday, an offer which she and her lawyer Michael Cornacchia declined. The deal required her to plead guilty to a felony and pay restitution, the New York Post reports.
Cornacchia maintains that his client did nothing wrong, and that the case is "being driven by Grace Coddington." Bannigan has previously said that the stolen money was a "misunderstanding."