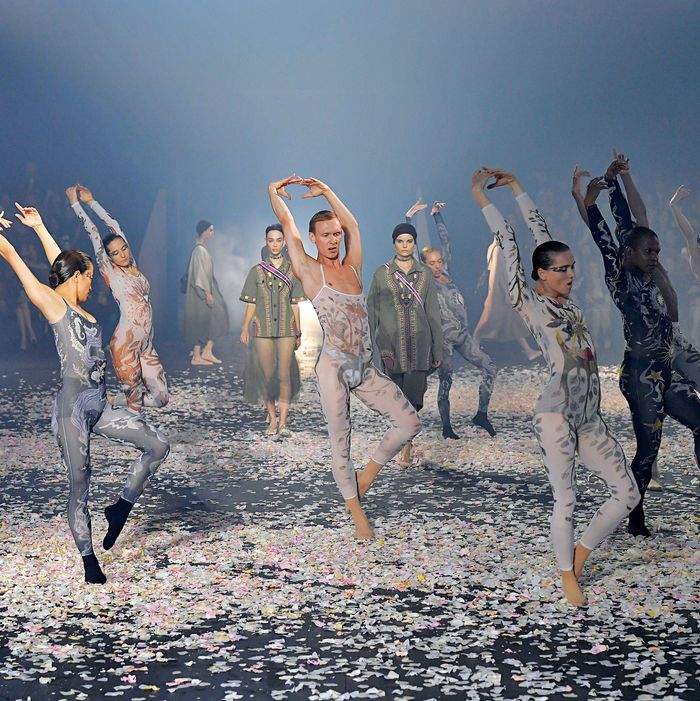 Dancers at Dior.
Photo: The Washington Post/The Washington Post/Getty Images
Dior's spring/summer 2019 show opened with a three-minute-long dance under falling leaves. The dancers contorted their bodies under harsh spotlights in leotards printed with trees before the models began their portion of the runway. While dance is not a particularly new inspiration for fashion designers, it was an unexpected start to the show — especially because the raw, modern dance was not what you would call "pretty."
After three minutes, models marched around dancers in crisp suits and voluminous dresses in shades of black and taupe. The models were wearing Dior designer Maria Grazia Chirui's creation, while the dancers were acting out choreographer Sharon Eyal's. In a new video, exclusive to the Cut, the two discuss their inspiration. The thing that connects the two are layers. For Chirui, it's layers of tulle in a gown, and for Eyal it's layers of emotion in a dance. Watch the conversation below.