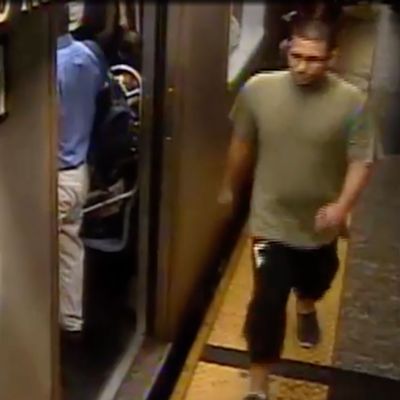 The groper.
Photo: NYPD/New York Post
It's been a long week full of horrible news but now, something to help relieve the tension.
Video released by the NYPD recently shows a woman chasing and hitting a man at the 42nd Street-Grand Central subway station after police say he groped her butt. According to the New York Post, the incident took place on August 31.
The 26-year-old woman ran after him and punched him in the head and pulled at his shirt. Beautiful.
What better way to usher in the weekend than by settling down on your couch with a cold beer, some snacks, and watching this video a dozen more times.