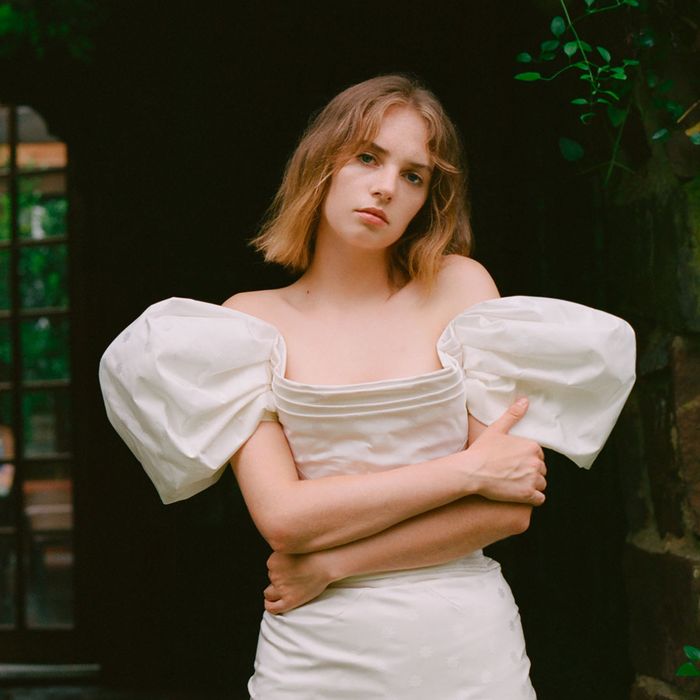 For the last two years, Zac Posen has skipped runway shows in favor of intimate imagery. Past seasons featured women like Carolyn Murphy, Kate Upton, and most recently Katie Holmes. For spring 2019, Posen decided to do something close to home. The designer asked actress Maya Thurman Hawke and photographer Gia Coppola to collaborate on a series of dreamy photos taken during one lazy weekend in Long Island.
The daughter of Ethan Hawke and Uma Thurman, Hawke is an actress in her own right. She will be featured in the upcoming season of Stranger Things. Posen has known her since childhood and bore witness to many of her fashion firsts, including her red carpet debut at the CFDAs three years ago. "I wanted to do a project with my friend who I'd watched grow up," he told the Cut. "I wanted to capture this really special moment before her career took off."
And so Posen asked Hawke and Coppola to head out to a familiar spot — a Long Island home owned by another family friend, Jacqueline Schnabel. Over the course of a weekend, the creative team put the collection to the test as Hawke jumped in the water, climbed up trees, and ran through the fields. "It's not overly done. She looks like she just threw something on. I thought it was a really fresh way of looking at our gowns," says Posen.
The collection is more youthful than what the brand has done in the past, with nods to pajama dressing and Clueless (in the form of a cropped tweed set.) Even Posen's signature ballgowns got a refresh. The designer did away with what he affectionately calls "stuffing" — the layers of crinoline and tulle that normally would fill out the skirts of his elaborate dresses.
Skipping the large, traditional show has worked for Posen, and he's planning on sticking to this format. "I really value live performance a lot and I think that it's gonna be really refreshing when I do do that. [But these photos] are things that can live longer and somebody can read a story within an image," says Posen.
Check out some behind-the-scenes footage in the video below and click to see the full collection.