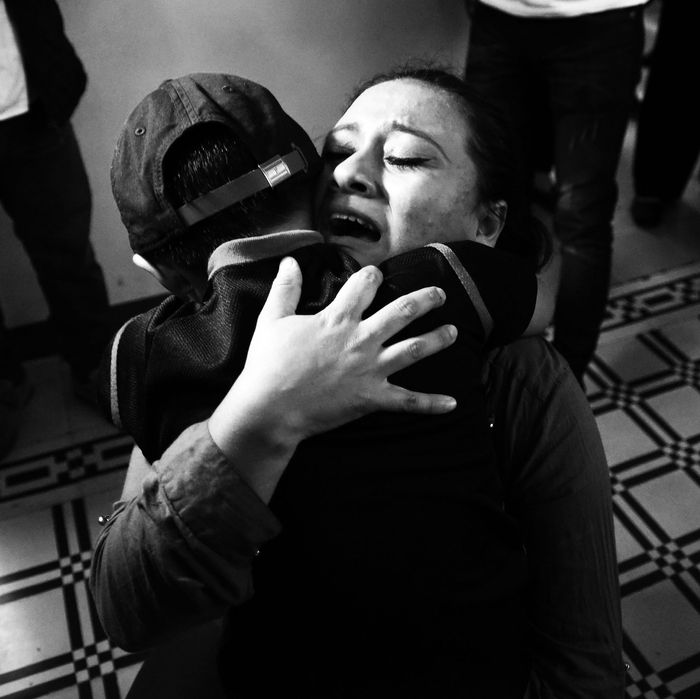 Family separated at U.S.–Mexico border.
Photo: Orlando Estrada/AFP/Getty Images
Nearly three months after the Trump administration missed its major deadlines to reunite the nearly 3,000 migrant children who were ripped from their families at the border, 245 children are still in U.S. custody — the majority of whom will not rejoin their parents.
On Monday evening, the American Civil Liberties Union filed court documents as part of its class-action lawsuit over family separations, from which these numbers were pulled. Of the 245 separated minors, 175 have parents who were deported; of those 175, there are 125 whose parents don't want their children to reunite with them in their countries of origin, many of which have high rates of violence. Only 18 children are expected to rejoin their parents in their home countries.
There are also 32 children in custody whose fates have not yet been determined, and 26 whose parents are ineligible for reunification. According to a recent AP investigation, some migrant children may be put up for adoption in the U.S. without their families ever knowing.
The ACLU's class-action case, which will have its next status hearing on Tuesday, calls for the immediate reunification of all separated migrant families under the Trump administration's inhumane "zero tolerance" immigration policy. Though Trump signed an executive order ending his own policy after public outcry, he has also implemented a new policy that detains entire families together.
To this day, he defends the practice, and is actively considering a new family-separation effort.