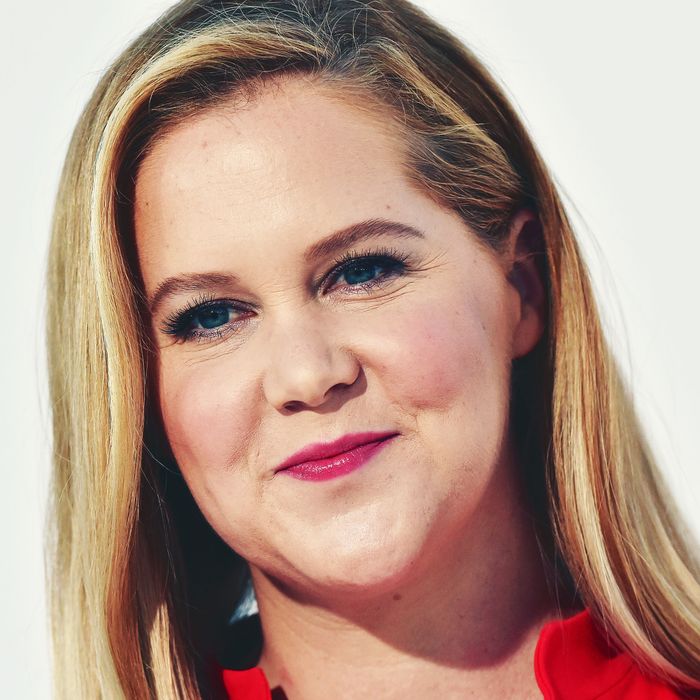 Amy Schumer.
Photo: Axelle/Bauer-Griffin/FilmMagic/Getty Images
Like any good celebrity, Amy Schumer made a major announcement via the notes app. At the bottom of a list of democratic candidates that she endorsed for the midterm elections, Schumer announced that she is pregnant! She is expecting a baby with her husband chef Chris Fischer, who she secretly married in February in Malibu.
She made the announcement by posting a photo of her and Fischer's face photoshopped to Meghan Markle and Prince Harry's bodies. (A clue!) In the caption, she directed her followers to go to Jessica Yellin's Instagram. Yellin runs News Not Noise, and posted the note to her Instagram Story.
The announcement is at the very bottom of the list of candidates that Schumer endorses, which include Beto O'Rourke in Texas, Stacey Abrams in Georgia, and Andrew Gillum in Florida. It simply reads "I'm Pregnant - Amy Schumer." Congrats!