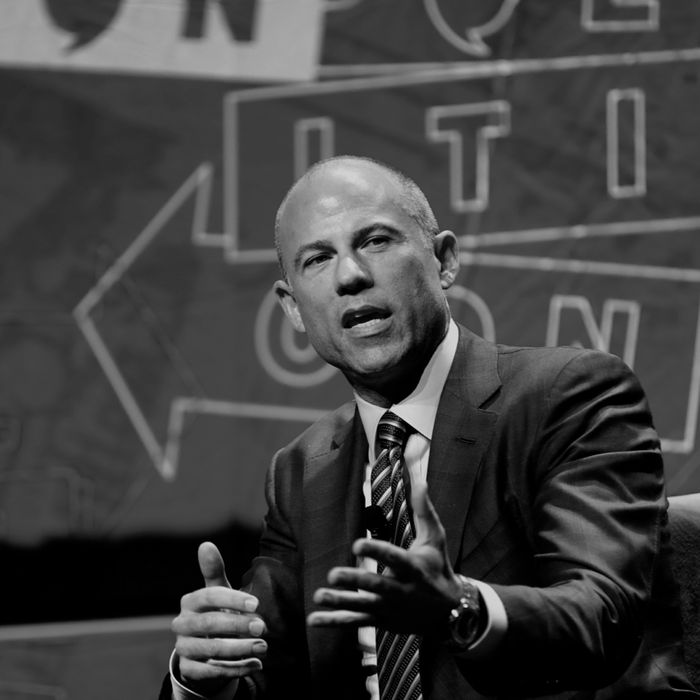 Michael Avenatti.
Photo: Rich Polk/Getty Images for Politicon
Senator Chuck Grassley requested a Department of Justice investigation into Michael Avenatti and his client Julie Swetnick regarding allegations made against Supreme Court justice Brett Kavanaugh. NBC News reported that Grassley called for the investigation because he believes that Swetnick and Avenatti attempted to "knowingly mislead the committee" about Kavanaugh.
Avenatti immediately released a statement denying that he or his client, who said that she saw Mark Judge and Brett Kavanaugh in the room while she was gang raped in high school, had said anything untruthful.
Swetnick contradicted her original sworn statement during an interview with NBC News, which Senator Grassley pointed to as part of his reasoning for calling for the investigation.
A second, unnamed woman who was represented by Avenatti was also questioned by NBC News, and her comments to the outlet in early October were different from the statements released by Avenatti a few days later. She repeatedly told NBC News that she never saw Kavanaugh or Judge spike drinks.
"It is incorrect that I saw Brett spike the punch," the woman said. "I didn't see anyone spike the punch … I was very clear with Michael Avenatti from day one."
When a reporter followed up on the statements with Avenatti, he became defensive both over the phone and via text message. At one point he said that he was "disgusted" with NBC News for their investigation.
"I have no idea what you are talking about," Avenatti wrote in a text to an NBC News reporter. "I have a signed declaration that states otherwise together with multiple audio recordings where she stated exactly what is in the declaration. There were also multiple witnesses to our discussions."
"I just confirmed with her yet again that everything in the declaration is true and correct," Avenatti added. "She must have been confused by your question."
Following that message, the second woman told NBC News she could no longer speak to them about the allegations via text message. But when she was reached by phone, she insisted that her words had been "twisted" and that she did not want to continue speaking with Avenatti.