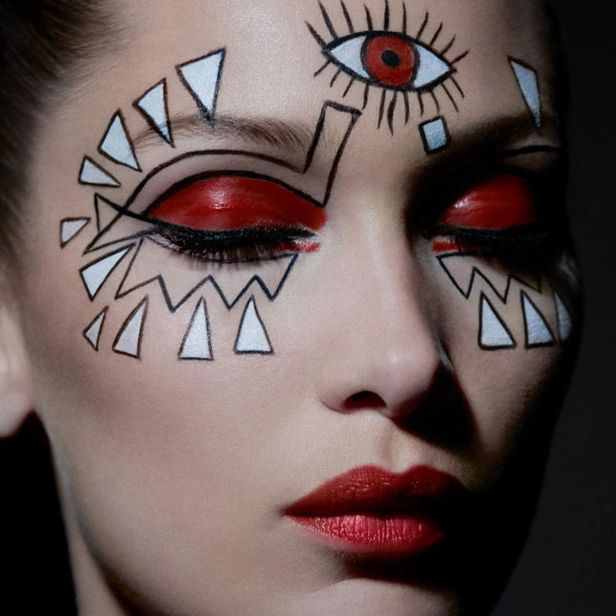 Bella Hadid.
Photo: Courtesy of Dior
Cleopatra's bold eyeliner, Marilyn Monroe's beauty mark, Pennywise's entire face: If you like makeup, Halloween gives you a lot to work with. Every costume can be upgraded with a good makeup look, and some consist almost entirely of face paint. Enter condiment-enthusiast Bella Hadid, who puts on some makeup in this spooky, old-fashioned Halloween-inspired film from Dior.
The short film uses every classic scary-movie trope: creaky doors and cawing crows, ominous organ music and flickering lights, and old-fashioned title cards that spell out the products Hadid is using. We see her dramatically apply red lipstick, swipe on red blush, and then appear in a dream-like sequence with some funky geometric eyeliner shapes. There's a point where she's wearing a hooded cloak and looking into a mirror but get this: her face is also obscured by a mirror … spooky, Bella! The overall effect of the film is fairly haunting, and Hadid ends up looking like a really glam vampire. A glampire, if you will.
If your idea of costume makeup is wearing any makeup at all, this might be the look for you. Check out the video below and decide for yourself if you want to go as spooky glampire Bella Hadid for Halloween.