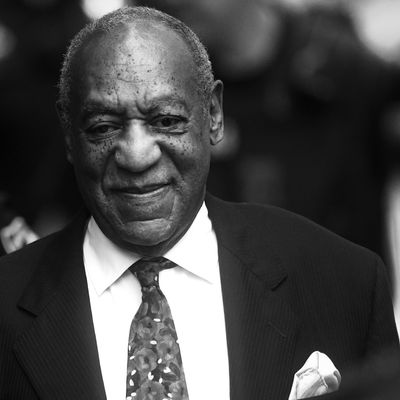 Bill Cosby.
Photo: Mark Makela/Getty Images
Bill Cosby was sentenced to three-to-ten years in prison after being convicted of sexually assaulting Andrea Constand in 2004. Now, his defense team has filed a motion to overturn that conviction, according to an NBC News report. His lawyers said there were several errors made in his case, including that his sentence was more severe than similar cases with similar crimes.
They also said that the there was not enough evidence to prove that any encounter with Constand actually occurred in 2004, that the judge presiding over the case was incorrect in calling Cosby a violent sexual predator, and that some of the evidence presented at trial was "not authentic."
Cosby went on trial for the assault of Constand, but has been accused by over 60 women of sexual abuse or assault. Many of those women spoke at his trial or were present in the audience. District Attorney Kevin Steele did not appear worried by Cosby's motion to overturn his conviction. "If that's what they've got, it's beyond a Hail Mary," Steele told NBC News.