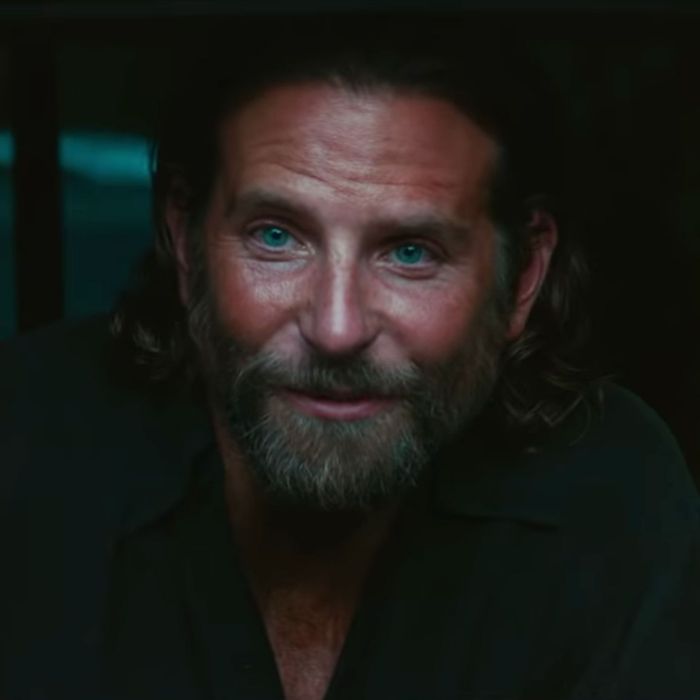 Bradley Cooper in
A Star Is Born
.
Photo: Courtesy of Warner Bros. Pictures
A Star Is Born hits theaters today, meaning we finally get to see all the fruits of Bradley Cooper's labor. There have been many a headline about the extreme measures he took to transform into drug-addicted cowboy singer-songwriter rock star Jackson Maine, including a six-month-long music boot camp in his own house. But today, Refinery29 revealed one of the actor's most grueling sacrifices yet: Daily self-tanning sessions.
"I tanned him every day," makeup and special-effects artist Ve Neill, who worked on the film, told Refinery29. "I had him do full-body [spray] tans every other week, then every morning I would re-tan him in the chair." The chair re-tanning came in the form of Vita Liberata pHenomenal 2-3 Week Tan Mousse, which, according to Sephora, 80 percent of users agree lasts 15 days or longer after only two applications, let alone every damn day. Reps from Vita Liberata warn that applying pHenomenal once won't give you Bradley Cooper's "cowboy complexion" (sad), but they recommend adding a second layer four-to-six hours after applying your first coat if you'd like a darker tan inspired by his character.
Neill also revealed in the interview that she used Tom Ford Bronzer and a discontinued grayish, brownish, greenish MAC eyeshadow called Ashbury to make Cooper look really messed up (and possibly less orange.) Sometimes, she'd go back, make him "scrunch up his face," and give him even more wrinkles around his eyes using even MORE tanner.
According to Wikipedia, filming for A Star Is Born began on April 17, 2017, and other outlets report Lady Gaga wrapped filming on June 15, 2018. It's safe to assume Cooper's filming schedule was relatively in the same range, which is just so many days of self-tanning. We sincerely hope Mr. Cooper and his skin are now okay.
Photo: Courtesy of the Retailer
If you buy something through our links, New York may earn an affiliate commission.