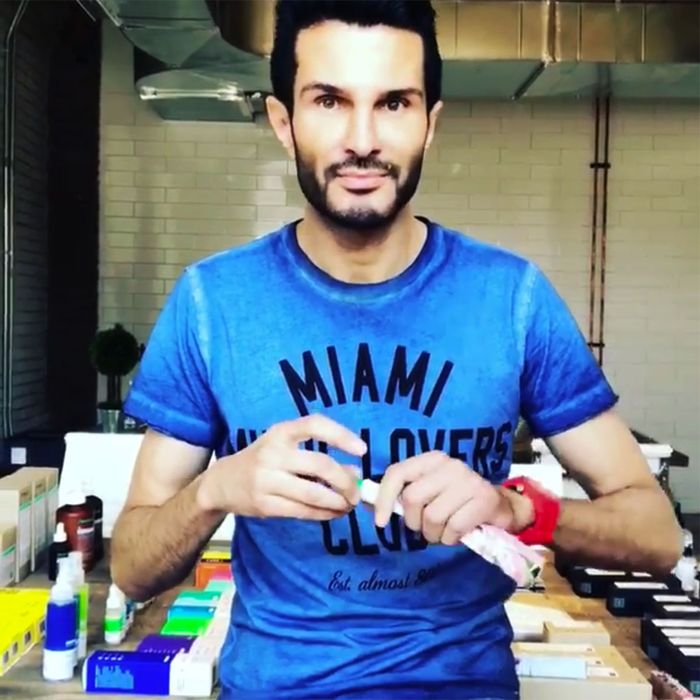 Brandon Truaxe.
Photo: @deciem/Instagram
After enduring months of drama at the hands of its founder, beauty company Deciem appears to have changed its Instagram password to lock out Brandon Truaxe.
Just hours after revealing on the brand's Instagram that he was being sued by Estée Lauder Cos., one of Deciem's minority investors, Truaxe posted on his personal account (@BTruaxe) a text conversation about the lawsuit between himself and an unidentified person. (He has since deleted the Instagram but the Cut obtained a screenshot).
"Hi Brandon, what do you think of this motion," someone texted Truaxe. "By Estée Lauder trying to remove you from Deciem."
Truaxe simply responded "I like it." The caption on the photo, though, was a seemingly unrelated plea to Deciem's social-media manager, Brandon Monte: "please restore my access yet once again to Instagram so that I could post this post in the appropriate channel."
Five minutes later, Truaxe Instagrammed a screenshot of an older text chain he sent Monte, with another request: "I'm logged out again. Please help again so that I can post these things in the appropriate social feeds."
Truaxe then continued to post several Instagram posts in the span of one hour. One alleged that someone entered his hotel room in Amsterdam. Another was a video of an encounter with the staff at a hotel where he asked the the police to investigate a crime scene in the presidential suite. He also posted several posts tagging and referencing Donald Trump.
Update, 5:30 p.m.: It looks like Truaxe has reobtained the login, as he posted multiple photos — many of which he Instagrammed on his personal account earlier today — to the Deciem Instagram account.