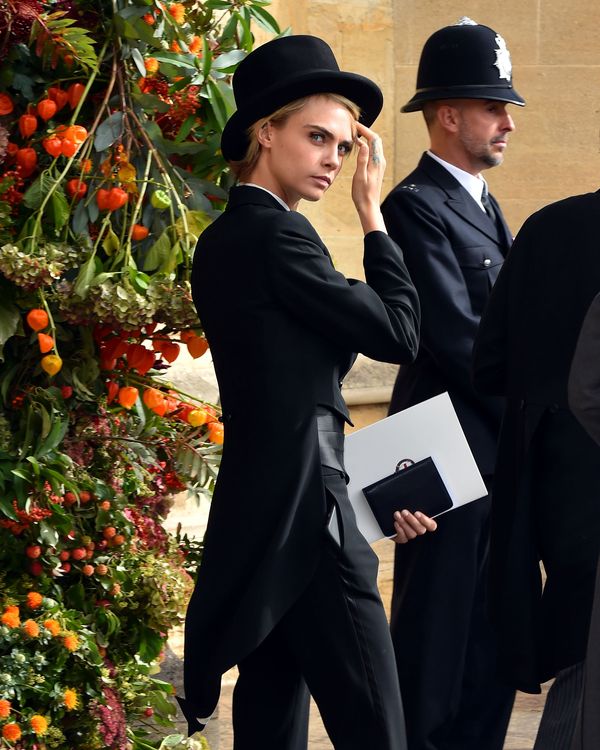 Cara Delevingne.
Photo: Matt Crossick/AFP/Getty Images
Like Blake Lively and her mysterious multilayered pantsuits, Cara Delevingne is no stranger to three-piece dressing. But Friday morning, the model arrived at royal wedding 2.0, between Princess Eugenie and her longtime boyfriend Jack Brooksbank, with no holds barred.
Delevingne opted for a full tuxedo look by Emporio Armani, complete with top hat, cummerbund, and even a toothpick.
She arrived with no date, raising some eyebrows for those who have been keeping a close eye on her relationship with Ashley Benson. Delevingne is reportedly a close friend of Eugenie's, having first been spotted together at London Fashion Week in 2015. While Benson was nowhere to be found at the wedding, there were plenty of other celebrities in attendance, including Demi Moore, Naomi Campbell, and of course, Meghan Markle.