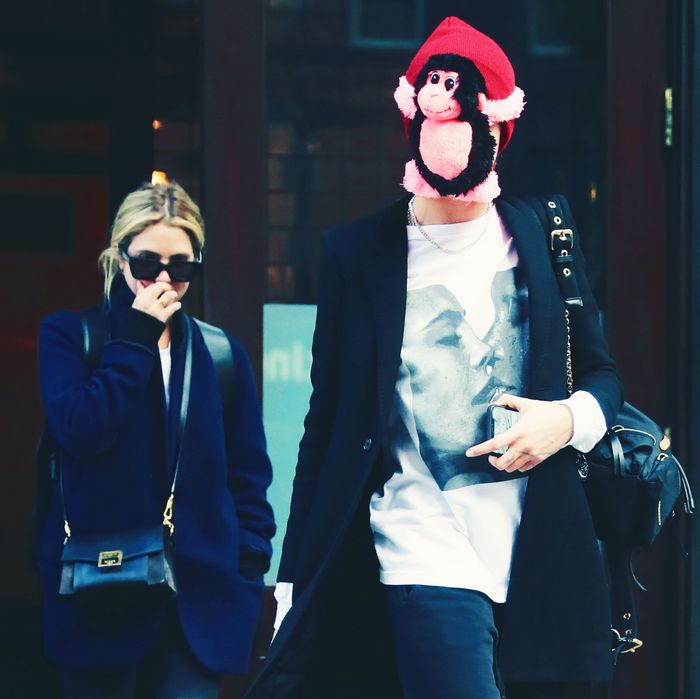 Ashley Benson and Cara Delevingne (with monkey).
Photo: SplashNews.com
This weekend, Cara Delevingne stepped out with her rumored girlfriend Ashley Benson, of Pretty Little Liars fame, clad in a blazer, a red beanie, and … a pink stuffed monkey wrapped around her head, its fuzzy belly covering her entire face.
There was no question who was behind that monkey; Delevingne and Benson have been seen together repeatedly in the last few weeks, engaging in PDA everywhere from Paris Fashion Week to Cara's birthday party. (Delevingne also appears to be wearing a T-shirt emblazoned with a photo of her own face.)
In the photo, Benson looks amused, covering her laughter at the ridiculousness of it all. While the relationship between them has been obsessively tracked by the internet, neither Delevingne nor Benson have confirmed whether they are in fact dating.
In the meantime, they seem to be having a fun time monkeying around.