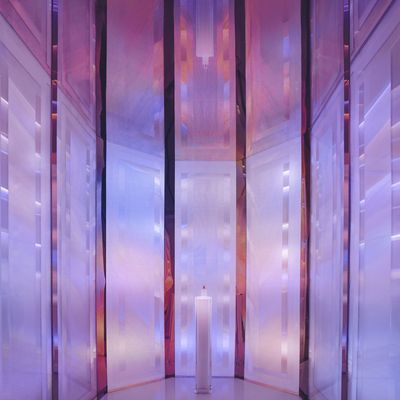 Photo: Courtesy of Cartier
Remember Cartier Carat, the new scent that smells like a shiny diamond? Cartier Parfums is currently celebrating its launch at 120 Wooster Street in Soho in the form of their very first parfums pop-up. If you've always wondered what the seven colors of a rainbow refracted through a diamond would look like, now's your chance. Things you'll definitely want to bring with: your nose and your phone.
You'll need your nose because the pop-up is first and foremost "an olfactory journey" where you can smell "fragrance fountains" and Cartier red boxes, take flower-arranging workshops, and attend scented meditations. You'll need your phone because it is also outfitted with the photogenic moments expected of pop-up shops these days. There's a Mantra Wall stocked with with sayings from Cartier perfumer Mathilde Laurent, luxurious Cartier shelfie set-ups, and a special installation called Mille Facettes (A Thousand Facets).
Basically, stepping inside of Mille Facettes means seeing, hearing, smelling, and feeling what it's like to hang out inside a baguette-shaped diamond via a magical millennial mix of color-therapy, meditation, literal reflection, and ASMR. It's created by the designers of the London-based Bureau of Extraordinary Affairs (not Harry Potter–related). Plus, you get a pretty video of you shot from the diamond's multiple angles that you can share on social upon exiting, so. Win, win.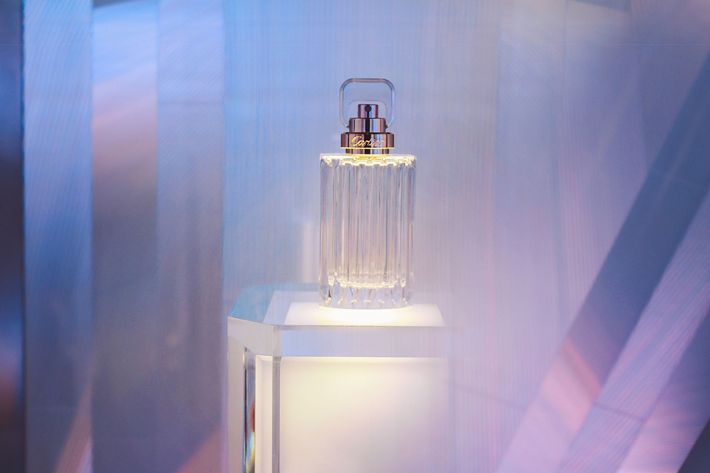 The Cartier Parfums Pop-up is located at 120 Wooster Street and open to the public from September 26 to November 4 from 11 a.m. to 7 p.m. daily. Visit Cartier Facebook Events Page for more info.