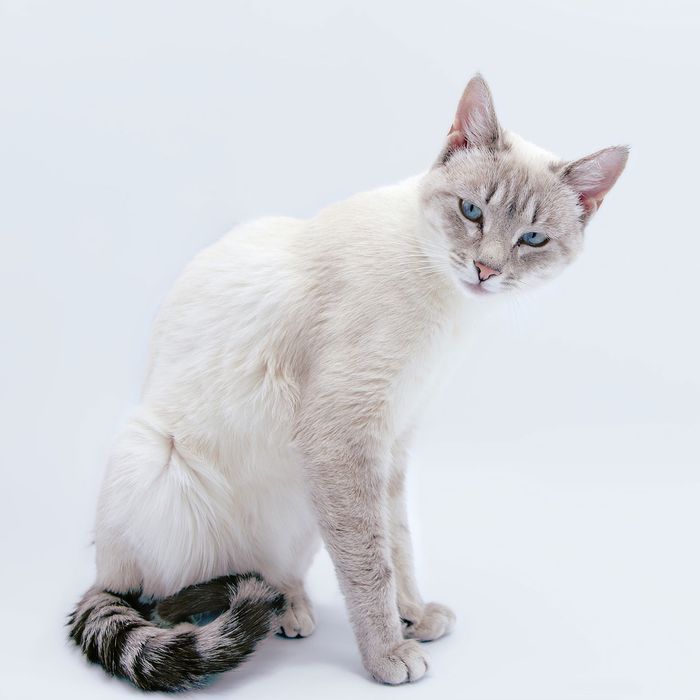 Not the cat in question.
Photo: Patricia Boyce / EyeEm/Getty Images/EyeEm
Last week, we were introduced to Sneaker Rat (RIP), and a McDonald's scam artist on four legs. Now, we must embrace Runway Cat, a stray feline who crashed an haute couture fashion show at Vakko ESMOD International in Istanbul.
"Everybody was in shock," fashion designer Göksen Hakki Ali told press after the show.
According to video footage taken during the show, an unidentified gray-and-white cat plopped itself down in the middle of the runway and proceeded to clean itself as models walked by. Occasionally, the cat would look up as though caught in the act. It also reached out to grab one model for attention. But needless to say, the model did not play. Most pretended like nothing out of the ordinary was happening. The show must go on!
Incredibly, when the cat realized it wasn't going to get any attention sitting down, it stood up and walked the runway itself. With its head held high, it strutted just as slowly and confidently as the human models who were paid to be there. Honestly, the cat may have had the best walk out of everyone. Its fur also very conveniently matched the clothes being shown.
Someone should give this cat a modeling contract. When asked if feline could have a future in the fashion industry, Hakki Ali was not opposed to the idea. "Maybe," she said. "Why not?"