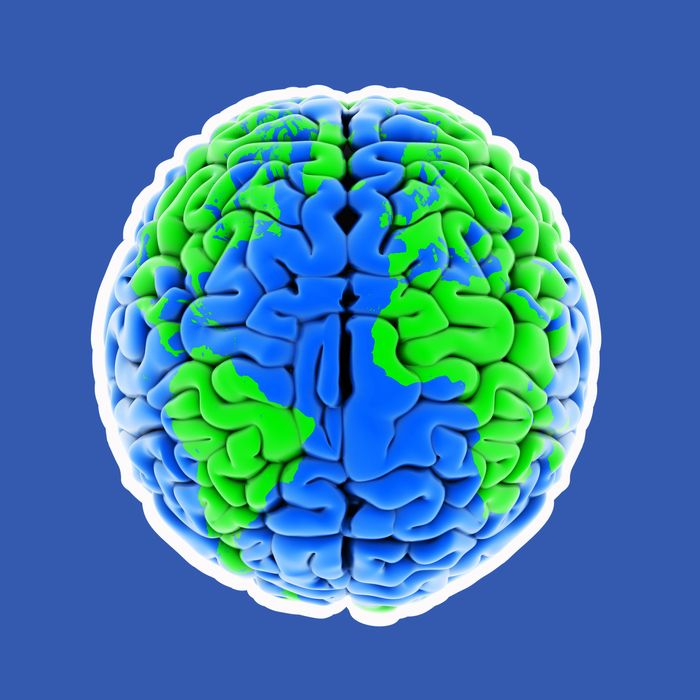 Photo: Henrik5000/Getty Images
Days after a particularly devastating report from the United Nations Intergovernmental Panel on Climate Change — in which scientists warned we should expect "massive food shortages, endless wildfires, and coastal flooding" by the year 2040 should current policies go unchallenged — there is even more bad climate change news. In a new study, researchers found that along with increasing global temperatures comes a corresponding increase in mental-health issues.
The study's lead author, Nick Obradovich, a research scientist at the Massachusetts Institute of Technology's Media Lab, told CNN it's not totally clear why increasing temperatures result in increasing mental-health issues, but the data is clear. Using recent national meteorological data as well as mental health data from the CDC, the study's authors found that a one-degree Celsius increase in average temperature was linked to a two percentage point increase in the public prevalence of mental-health issues over a five-year period.
Especially significant given the dire U.N. climate change report is the authors' finding that people affected by Hurricane Katrina had a 4 percent higher prevalence of mental-health issues than people in comparably sized communities who had not experienced a natural disaster. The researchers were also able to determine that the people most vulnerable to these consequences were women with lower incomes and previous mental-health issues.
This study echoes (and builds upon) previous research that found an association between heat waves (which are expected to increase in frequency and intensity as a result of climate change) and increased hospital admissions for self-harm and other health concerns. The author of that study, Dr. Jonathan Patz, a professor and director of the Global Health Institute at the University of Wisconsin-Madison, told CNN that, if anything, he expects the newer study underestimates the "stress and despair" likely to be caused by government inaction in the face of climate change.