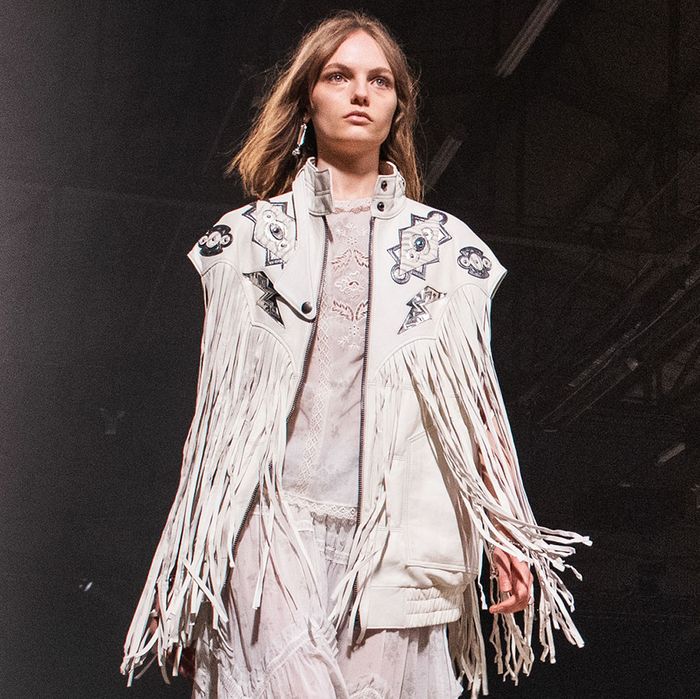 Coach spring 2019.
Photo: Pietro D`Aprano/FilmMagic/Getty Images
Coach has joined Versace, Michael Kors, and Gucci in going fur-free. President and CEO Joshua Schulman called the decision a "meaningful milestone" for the brand. Fur will be phased out by the fall 2019 collection, which will show in February.
In a release, the brand said it would no longer use real fur in its products, which leaves the door open to some faux options in the collection. The fall 2018 collection included many shearling and colorful fur coats for both men and women, so the announcement is far from a symbolic gesture. PETA will be thrilled.