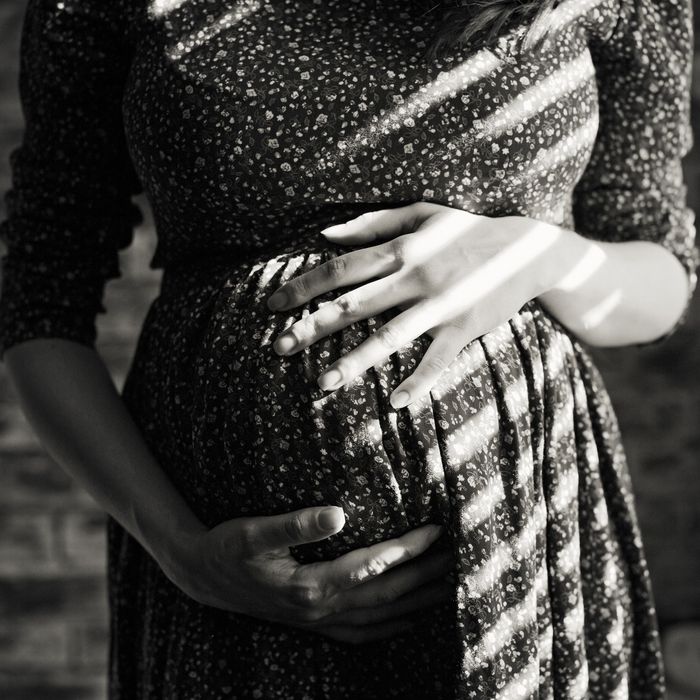 Photo: Fototanya.com/Getty Images/EyeEm Premium
In a disturbing new investigation published this weekend, the New York Times spoke to several women who suffered pregnancy losses while working physically demanding jobs. In some cases, the women brought in letters from their doctors recommending they take on lighter duties or shorter shifts, which they say their supervisors ignored. As the Times points out, this cruel refusal to accommodate the needs of pregnant women, and the willingness to put their health and the health of their pregnancies at risk, is often completely legal.
Currently, the only federal law in place to protect pregnant individuals is the Pregnancy Discrimination Act of 1978, which says a company only has to make accommodations for a pregnant employee if they are already doing so for other workers "similar in their ability or inability to work." So, if a company isn't giving nonpregnant employees more breaks or shorter shifts, they don't have to give them to pregnant employees either.
In other words, as New York congressman Jerrold Nadler told the Times, if companies "treat their nonpregnant employees terribly, they have every right to treat their pregnant employees terribly as well."
One woman who experienced this policy in action is Erica Hayes, who works at a Verizon warehouse in Tennessee, and had a miscarriage in January 2014. That December, Hayes, who was 23, was assigned by her boss to handle heavy bulk shipments, as opposed to her usual individual shipments. She was lifting boxes of up to 20 iPads and their corresponding accessories, and, she says, her supervisors denied her repeated requests for a less strenuous assignment.
Hayes said she started bleeding regularly during her shifts, and every time she had to leave to go to the hospital, her supervisor would writer her up. One day in the second trimester of her pregnancy, at the end of a grueling eight-hour shift, she felt blood "gushing" into her jeans. Her co-workers started to take her to the hospital, but she passed out before they could get her in a car, and an ambulance was called.
"It was the worst thing I have ever experienced in my life," Hayes said, in describing her pregnancy loss to the Times. She said that a couple of weeks later, her supervisor gave her the $300 bill for the cost of the ambulance ride. (She never paid it.)
This August, another employee at the same warehouse, Ceedria Walker, 19, also suffered a miscarriage after being assigned to lift heavy boxes.
The Verizon warehouse where Hayes and Walker work is currently operated by a company called XPO Logistics. In a statement to the Times, Erin Kurtz, XPO's spokesperson said, "We're surprised by the allegations of conduct that either predate XPO's acquisition of the Memphis facility or weren't reported to management after we acquired it in 2014," and that the allegations "are unsubstantiated, filled with inaccuracies and do not reflect the way in which our Memphis facility operates."
Though most women — especially those not in a high-risk category — can keep working throughout pregnancy, the Times notes that guidelines published by the American College of Obstetricians and Gynecologists this year say there is a "a slight to modest increased risk of miscarriage" for women who physically exert themselves in their jobs. The risk is greatest for women who are classified as having high-risk pregnancies.
Read the Times' full investigation here.