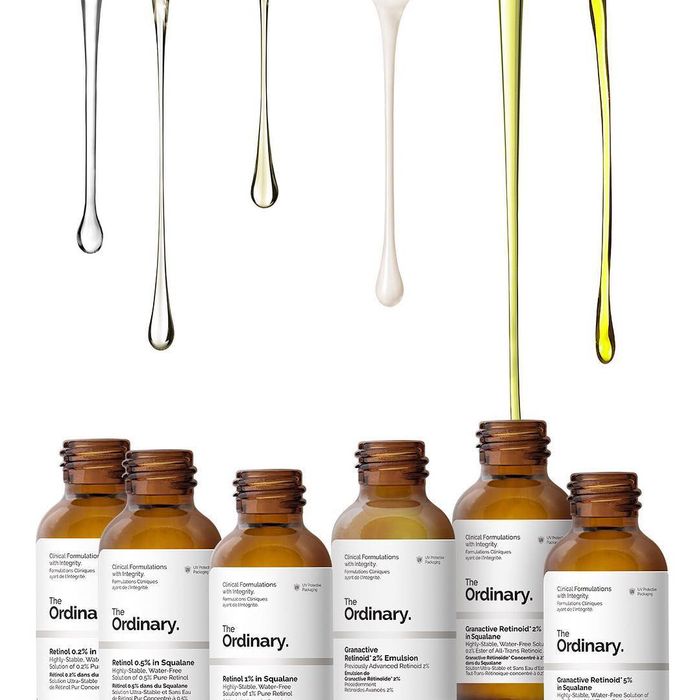 The Ordinary serums.
Photo: @deciem/Instagram
Everyone's favorite CEO, Brandon Truaxe of Deciem, has announced that company is closing immediately until further notice. In an almost incoherent Instagram video, Truaxe said, "almost everyone at Deciem has been involved in a major criminal activity, which includes financial crimes and much others."
Truaxe said he expected to reopen in "about two months." The video spiraled from there, and he ended with, "I've been made fun of as a porn actor and as a fucking drug dealer and everything for 13 years and it's all ending now." He also called himself a "soldier," presumably for the brand.
In an even more confusing caption, he claimed a revolution was coming and tagged Donald Trump, Estée Lauder, and Richard Branson. He also mentioned George Clooney, Tom Ford, H&M, and many others. The caption ended with, "Goodbye also. Peace is coming. 🦁🦋 🐪. It's clear now."
This isn't the first time Truaxe has shocked fans of the brand. He took over the brand's Instagram account in February, which has led to some troubling posts. In April, he called for 911 help in an Instagram post. Later in May he published an open letter in which he claimed that one of the shareholders had attempted to defraud Deciem (in the same letter, he also claimed that his colleagues had tried to send him to a "private mental hospital.") So if you don't want to take any chances on the future of Deciem, now is a good time to stockpile Hyaluronic Acid.