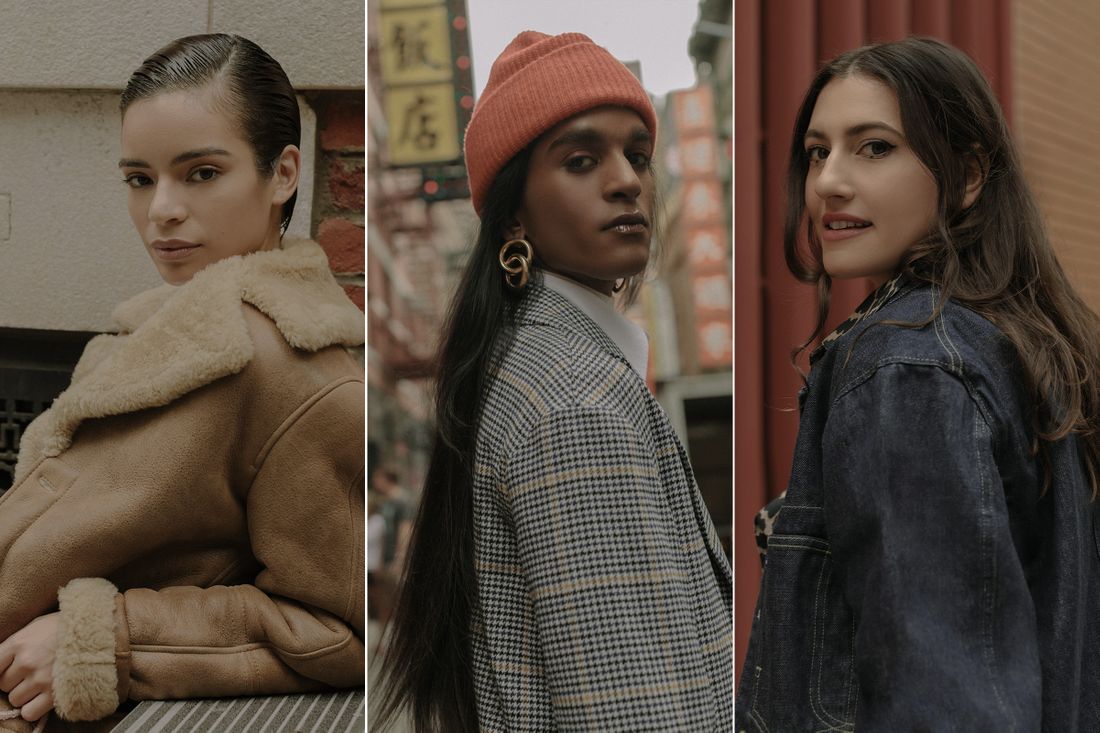 There's a type of New Yorker who jokes about never going above 14th Street. Implicit in this verbal badge is that the joker is, positively, a downtowner. And while downtown's web of neighborhoods is constantly host to people who actually reside further uptown, or in Brooklyn or Queens, etc., the listener gets the gist. Because being a downtown type isn't just about the geography itself (though obviously that's important). It's about a mindset, a community, and, sometimes, a movement — all of which can appear obscure and impenetrable to outsiders.
Ironically, the spirit of the scene is largely about bringing individuals together. It's a collective energy, shared by creatives and other progressive thinkers, that works as an incubator for art, new ideas, and grassroots action. To hold up a mirror to what's happening downtown now, we spoke to three fixtures in the landscape's overlapping circles — connectors who are making thought-provoking work, and evolving the community in the process. Read on and see them styled in original Levi's® Made & Crafted® looks below.
Coco Baudelle
Baudelle is a model and actress, who's also working on a screenplay for a feature drama.
Where can you be found most often?
I spend a lot of time writing at this low-traffic coffee shop down the street from my apartment in the East Village. It's run by young kids, and their friends come hang out while they're working. They talk about their projects, their dreams, what makes sense to them and what doesn't, and how they can affect the world. They're always onto something.
What does "downtown" mean to you?
To me, it's a synonym for art, culture, excitement, and unfamiliarity.
Tell us your downtown story.
When I first started coming down to New York, around 2012, I would get on a bus and 10 hours later be dropped off in the middle of Times Square. The architecture, the lights — everything was mesmerizing for someone who grew up in the suburbs of Montréal, but I was drawn to downtown. I would set up real-life meetings with internet friends — all artists — and that's where they lived. They started inviting me to watch them play music and see their art. It all felt very true yet surreal for me at the time, and still does.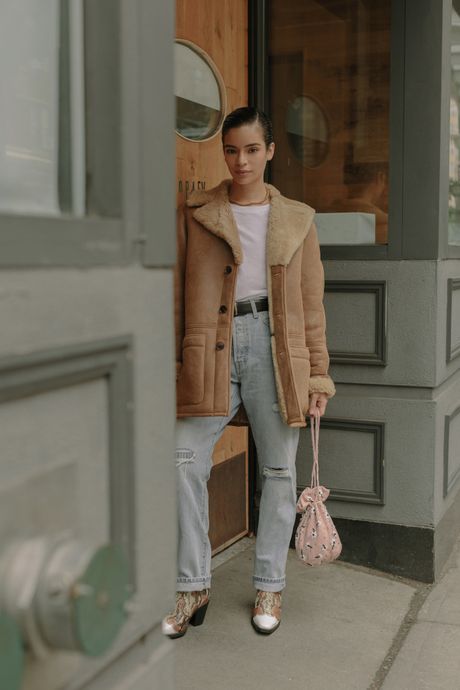 How would you characterize the "scene" right now?
In 2018, downtown New York is sensitive to the pain of our world and our communities. It's bright, awake and colorful, and it's ready to incite change.
Describe a place in the area that's special to you.
Dimes on Canal Street will always be nostalgic for me. I remember going there when Sabrina [de Sousa] just gotten the space. Everything inside had been ripped out, pipes hanging from the walls. It was so raw. We sat on the ground that night and had beers, imagining how this place was going to be. We'd met not long before, but I knew her restaurant would be a special place.
What do you hope for the future of downtown?
I hope it will always foster brilliant art and unbreakable friendships, respect its cultural ecosystem, and recognize the power of our differences. And that the community continues to reflect respect and inclusivity, while fueling us to follow our dreams and live our truth.
Richie Shazam
Shazam is an artist, photographer, model, and self-described "Renaissance woman."
Where do you live?
Chinatown, currently. I work all over the city and around the world. Most recently I was living in Berlin.
What do you associate with the term "downtown"?
Hustle and grind until I get uptown. Also, freedom of expression and freedom from restraint.
How is this piece of the city part of your life and work?
Downtown is my work — every day I'm working these streets! My existence is a full-time job; every interaction I have day-to-day is an integral part of my narrative. My greatest work is my ability to tell a story through my presence and engagement with others. Using this visibility, I'm constantly creating a dialogue within my various communities, and transcending different groups to blend all walks of life.
What's at the heart of your relationship with downtown?
I'm from Jamaica, Queens, and I grew up in a Guyanese family that instilled a strong work ethic in me, and values that inspired my worldview and personal method of storytelling. Downtown took this foundation and further shaped me into the person I am: It allowed me to face adversity and challenge societal norms, to be thoroughly comfortable with who I am, and to become the most unapologetic version of myself.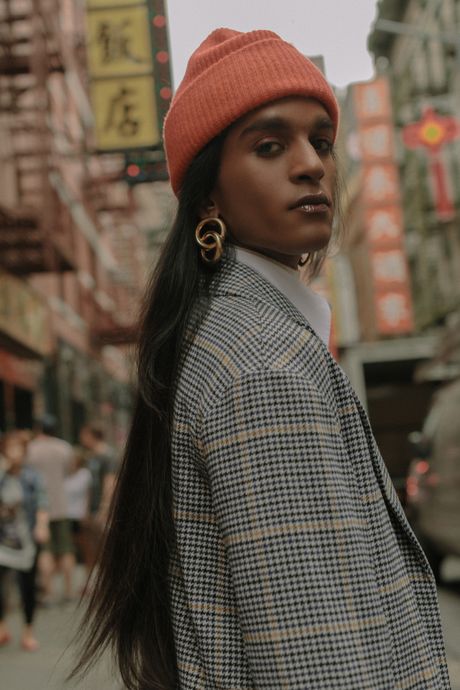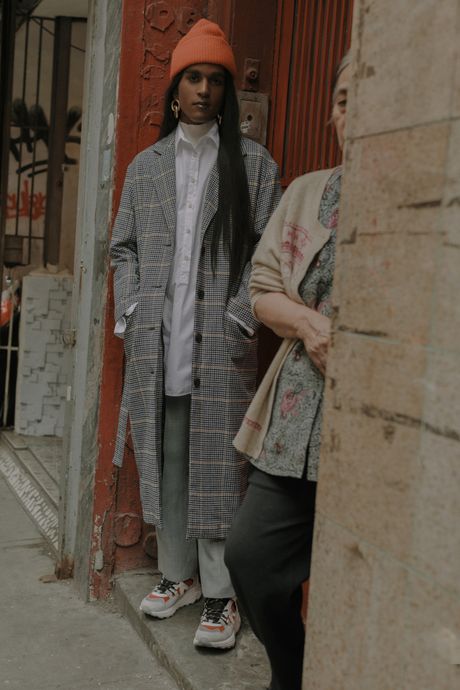 How do you benefit from being a part of this landscape?
Resources. There is an endless source of support that comes from within my community. I am always present and holding my people down, and they do the same for me. That reciprocity embodies the ethos and strength of downtown. People believe in me and want to see me succeed — that is my constant source of motivation.
Tell us about a defining downtown moment for you. 
My face on the billboard at Orchard and Delancey, which was the location of the old Wallplay gallery building that no longer exists, thanks to gentrification.
What's exciting or cool about what's going on in your creative sphere right now?
I'm thankful I can take my interpersonal relationships and turn them into powerful work. People see that I'm here, not just online, and I make myself available to collaborate. The internet and 2018 allow for this unique type of interaction: When people see you on Instagram, and then they realize you're human, it's a really interesting creative dynamic.
What aspects of this culture are important to preserve?
I hope the essence of downtown continues to embrace difference, eccentricity, and experimentation.
Brittany Asch
What Asch's cultish floral project, BRRCH, entails, in her words: "I work with flowers, mostly. My work ranges from one-off sculptures, to set design, to editorial, to showroom pieces, sidewalk candy, consulting, gestures of love, and so many things in between."
How is downtown New York part of your life and work?
I live in Clinton Hill, Brooklyn, but most of my jobs span Soho, the Lower East Side, and Chinatown. Aside from going to the flower market in Chelsea, my days and nights out are primarily downtown, so I'm often hanging around with heaps of flowers or some friends.
When did you first enter this world?
When I was in high school in Rockland County, I used to come into the city to street-rat around with one of my friends. We would hang out in Tompkins Square Park, and I have a memory of meeting up with her friends who were dumpster-diving on Crosby. She also introduced me to [some formative rock music]. After college, I returned to New York with romantic notions of all its musical legacies. Eventually, I moved into a studio on Chrystie, in the building, the story goes, where [a legendary band] formed. With the hustle sending me all over the place, I moved out and made the streets of downtown my studio. Pulling over, grabbing lunch, making an arrangement — it's still kind of like that.
Why is being part of the downtown community meaningful to you?
When I first started doing flowers, I was launched into this uptown world that I didn't feel comfortable in at all. I felt like the maid. Working downtown was completely liberating. People I met encouraged me to make what I wanted, then supported further exploration. They let me be myself, without judgement. It's such a safe space for me, my work, and self-expression in general. There is an openness and likemindedness.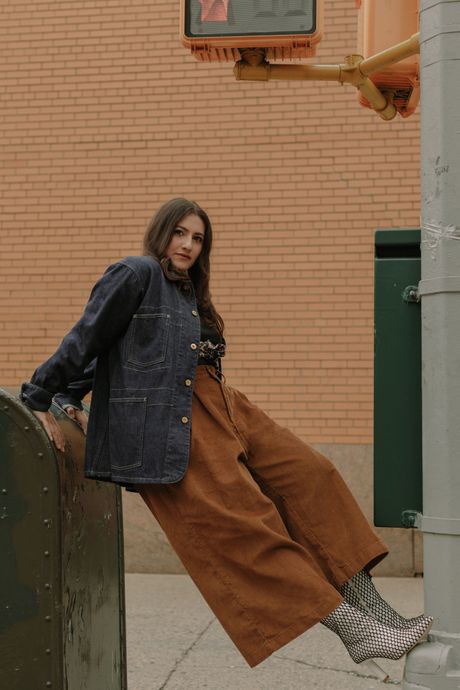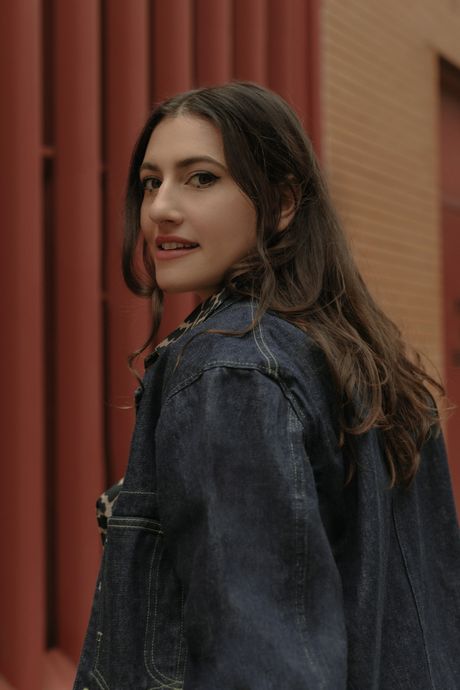 Describe your perfect "day in the neighborhood."
Watching tai chi in the park, grabbing a coffee and walking aimlessly around Chinatown, grabbing a slice of pizza at Scarr's, then watching basketball on Chrystie. Then mint chocolate chip ice cream in the East Village, and Metrograph, followed by Miss Lily's.
Tell us about one of your most defining downtown moments.
When Totokaelo moved to the iconic 190 Bowery, I created this huge entry display outside, and so many New York characters would stop me to tell me about their experiences with the building. One had been part of a poetry reading, one remembered [an iconic artist] using the space. I never thought I'd see the inside of it, and when it was sold, I wanted to do a guerilla funerary installation — "R.I.P. old New York" — but then life let me do it as a rebirth.

Why is the downtown scene still relevant in 2018?
However it seems on social media, people downtown are doing things IRL. They're content creators not regurgitators, and are setting precedents. It's still teeming with creative forces, counterculture, and irreverence, and any place like that is important.
What do you hope for the community's future?
That the young and meandering can find an affordable home. That families who've lived there don't get pushed out by developers. And that the theaters, food establishments, family businesses, and architecture survives, too. History is always worth preserving.
This is paid content produced for an advertiser by New York Stories. The editorial staff of The Cut did not play a role in its creation.