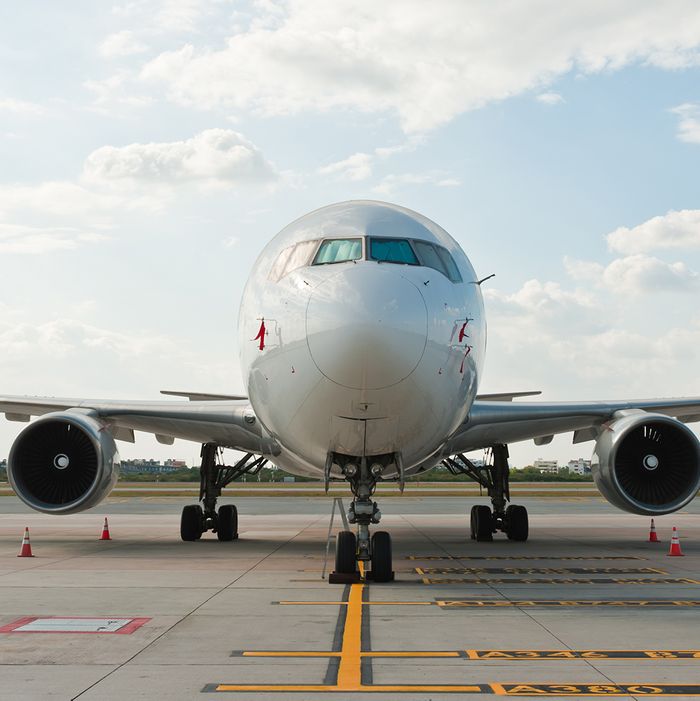 Photo: tratong/Getty Images/iStockphoto
Well, add squirrels to the list of untraditional emotional-support animals one cannot bring on a plane. On Tuesday night, a woman flying from Orlando to Cleveland was forced to deplane after Frontier Airlines discovered that the animal she claimed on her reservation was not a cat nor a dog, but instead a rodent — a total no-go.
The Miami Herald reports that the woman had no problem boarding Flight 1612. It was only when another passenger noticed that the animal in her bag was a squirrel, that officials were notified. According to an emotional-support animals website, Frontier Airlines permits cats and dogs on its flights, but not rodents — information that infuriated the woman when the airline asked her to get off the plane. When she refused the budge, police were called, and the entire plane evacuated.
Multiple passengers who were on the same plane as the squirrel, such as Brandon Nixon, documented officials removing the woman from the flight, during which she screamed "shut up, bitch" and gave the middle finger to all those crowded around her. She later gave a thumbs-up and said "thank you."
"You can't make this stuff up," Nixon tweeted with the crying laughing emoji. According to USA Today, the incident delayed the plane two whole hours.
Just a few questions: Did she adopt the squirrel in Orlando? Or has she, uh, previously snuck the squirrel on previous flights with better luck?
Also, who is to judge which animals make people feel emotionally supported?