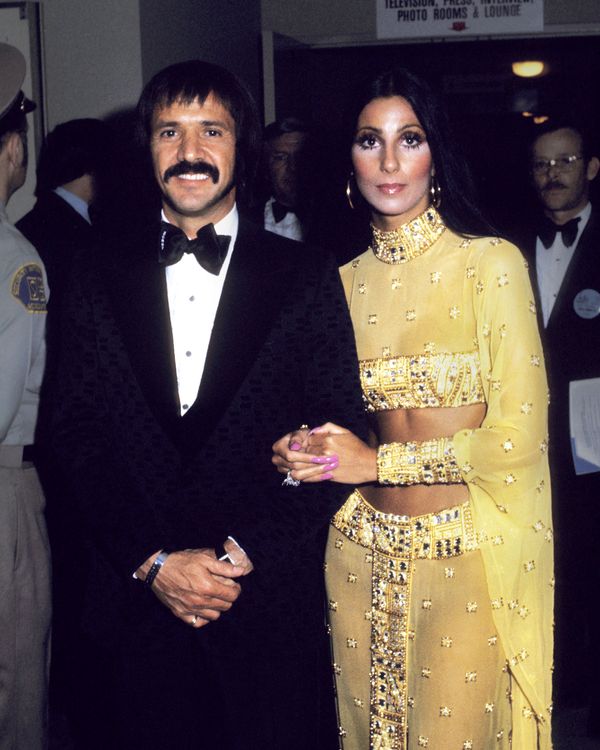 Photo: Ron Galella/WireImage/Getty Images
Fashion happens faster than ever these days. Each week, we attempt to make sense of it in a column called, "What Is Fashion?"
When someone tells you that they like to "dress up" on Halloween, it usually means that they like to put on something spooky and/or sexy and go to a party. When I say that I like to "dress up" on Halloween, though, I mean it in the most literal sense: I like to dress up, as in, to look fancy. Yeah, I like to be fancy.
What do I mean by fancy? I mean prom-level fancy. Like black-tie dress code with suits and bow-ties and ball gowns fancy. Maybe even a corsage. Fancy doesn't necessarily have to mean expensive, but it definitely means looking expensive. See: sequins, pearls, faux-furs, blowouts, neatly polished nails, and silk gloves that stretch up to your elbows. Oh, and shawls! Fancy people wear shawls.
Fancy is posh. It's ornamental. It's impressive. And, in the era of athleisure and Netflix and Chill, it's also kind of embarrassing. Which is to say that "fancy" is all the things I cannot and should not be in my daily life right now, which is why I choose to take the one day a year when dressing-up is encouraged as a valuable opportunity to dress [clap] the hell [clap] up!
This is my Halloween hack: Be extremely fancy.
Now that we all understand what it means to be fancy, let me explain why I love it. For obvious reasons, it makes me feel good. As in, better than you. To be fancy is to treat your own existence on this planet as a special occasion. Which it is! We really have to enjoy our fancy time while we can because, as my colleagues pointed out this week, death is coming. Yes, to be fancy is to avoid death. That sounds right.
On Halloween, specifically, dressing fancy is also an alternative to dressing sexy, which is not something I personally feel comfortable doing. This is why my fancy plan is a "hack," because being fancy makes looking good seem like a given. It's absolutely mandatory for me wear a ton of makeup and a floor-length sequin dress with spaghetti straps because that's part of the costume. I look good in an extremely conservative way! Ha-ha! Tricked!
This Halloween, I plan on going as my sexy-fancy icon, Cher. I ordered a $38 dollar rose-gold sequin maxi-dress from Forever 21 and yes, it has spaghetti straps. I feel so good about this costume that I've decided to just be different versions of Cher every year until I die. Fancy, forever.