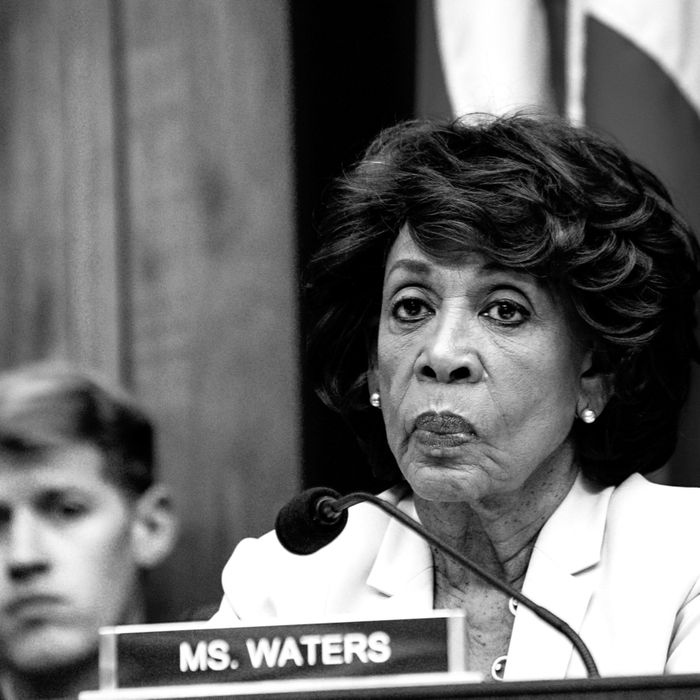 Photo: Pete Marovich/Getty Images
The FBI confirmed to the press on Wednesday night that two additional bombs were sent in packages addressed to California state representative Maxine Waters. The announcement was made after several pipe bombs sent in packages were discovered on Monday, Tuesday, and Wednesday.
On Monday, a pipe bomb was delivered to George Soros's home in suburban New York; on Tuesday night, bombs were discovered in mail sent to former Secretary of State Hillary Clinton and former President Barack Obama. And on Wednesday, bombs were also discovered in packages meant for former Attorney General Eric Holder and Representative Waters; and a pipe bomb and an unknown white powder were found in a package the mailroom of CNN's New York office. The Time Warner building, where CNN's New York studios are located, was evacuated during a live broadcast.
The latest report from the FBI brings the total number of bombs delivered over the last three days to seven. According to the Associated Press, the bomb was found in a mail facility in Los Angeles, and the package was addressed to Representative Waters's California office. The report also states that the FBI confirmed the bombs found earlier were all packed with glass shards.
The FBI is asking for anyone with information to please come forward. "This investigation is of the highest priority for the FBI," said FBI director Christopher Wray in a statement. "We have committed the full strength of the FBI's resources and, together with our partners on our JTTFs, we will continue to work to identify and arrest whoever is responsible for sending these packages."
This is a breaking story that will be continually updated as more details become available.