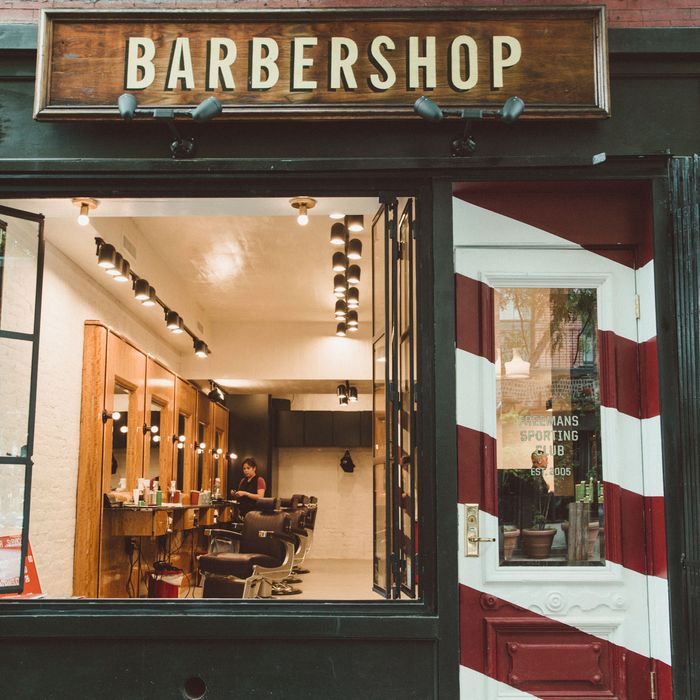 Freemans Sporting Club Barbershop.
Photo: Freemans Sporting Club
Freemans Sporting Club, the classic menswear destination in the Lower East Side, is in the middle of two exciting developments. First, they reopened the old-school barbershop, FSC Barber, in its original location at 10 Rivington Street. Freemans collaborated with Sam Buffa, the original owner of FSC Barber.
The shop is a mix of old-school charm (Buffa said he was inspired by New York's Art Deco era and the '60s) and modern luxury (Aesop products everywhere). There are only four Freemans Sporting Club Barbershops in the world, and the other three are in Tokyo.
The store component of Freemans, which has been in the Lower East Side for over a decade, is also offering a discount on their made-to-measure suits for almost all of October. Starting today, you can get a made-to-measure mens suit, including two fittings, for starting around $1700. First-time customers and people who refer those customers will get 30 percent off, and everyone else will get 20 percent off. You can make an appointment by email. Give yourself a makeover.