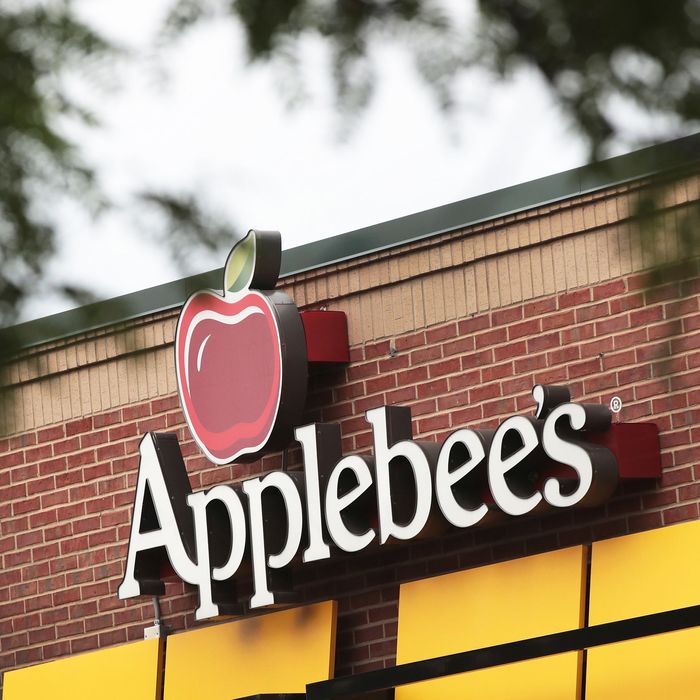 Photo: Scott Olson/Getty Images
Gender-reveal parties seem to be the kind of celebration most likely to end in disproportionate disaster, from terror-inducing fireworks to 47,000 acre wildfires. The latest incident of pure, Pinterest-fueled chaos? For this, we go to the scene of an Ohio Applebee's.
Per WJW-TV, about 20 people went to an Applebee's in Boardman, Ohio, on Monday night to reveal the sex of an unborn child over appetizer combo platters. They brought confetti poppers, which a manager asked them to use outside of the restaurant; they did, covering the sidewalk and cars with blue confetti. The manager then asked them to clean up the confetti, at which point things took a turn:
She said that's when some of the party members became agitated and started yelling at her and the hostess. She claims some of the party members began screaming, "I'm going to beat your a**" and telling the hostess they were going to "f*** you up."
Also:
According to the report, two members of the party threw menus across the room at the hostess, who was struck several times. She said she was not injured.
The police were called, at which point the party exited the restaurant, leaving behind an unpaid bill for $31.81.
In other news: it's a boy!