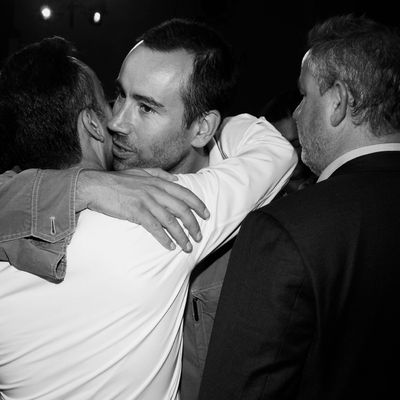 Karl Templer.
Photo: Patrick McMullan/Patrick McMullan via Getty Image
In February 2018, the Boston Globe published a 5,100 word report detailing sexual abuse and coercion in the fashion industry. The article outlined allegations made by multiple models, and named photographers and stylists as perpetrators.
One of the people mentioned in the article was Karl Templer, a stylist who has worked with Vogue, the New York Times, W, and more. Templer has protested his inclusion in the article and defended himself ever since, including in an open letter to WWD rejecting any accusation of sexual misconduct.
According to WWD, a few weeks ago the Globe sent Templer and his lawyer a letter standing by their reporting and refuting Templer's concerns, saying that that the Globe did not report that Templer himself had ever harassed or coerced any model.
"The article did not assert or imply any such thing, nor did it report that Mr. Templer attempted to have or had sex with any models," the letter reportedly read. "Any claim that the Globe accused Mr. Templer of such conduct is entirely unfounded."
The original report detailed the account from three models that Templer had moved their clothing or touched them in a way that made them feel uncomfortable. "A stylist's movement of clothes multiple times — over three decades and possibly tens of thousands of interactions — is not the same as sexual predation or sexual harassment," Templer said in his letter to WWD.