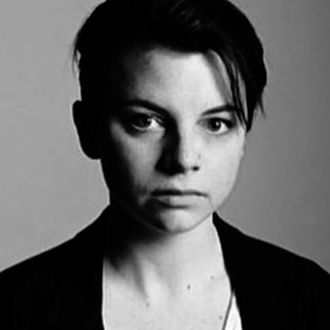 Moira Donegan.
Photo: gofundme.com
Writer Lauren Hough has set up a GoFundMe to help cover the legal fees and expenses of Moira Donegan, who was hit with a libel lawsuit earlier this week over her creation the Shitty Media Men spreadsheet.
On October 10, New Orleans–based writer Stephen Elliott filed documents at the United States District Court for the Eastern District of New York, claiming that Donegan's crowdsourced document contained "numerous false statements alleging criminal sexual conduct on the part of Plaintiff." As a result, he's seeking a whopping $1.5 million in damages for libel and emotional distress. (He also intends to sue the other women who contributed to the Shitty Media Men list.)
Donegan had written in the Cut that she originally created the spreadsheet because she "wanted to create a place for women to share their stories of harassment and assault without being needlessly discredited or judged."
Following reports that Elliott had taken legal action against Donegan, there was an outpouring of support for her. On Thursday evening, Hough channeled her fury into a GoFundMe for Donegan, which she hopes will help cover her legal fees and expenses.
In an email statement provided to The Cut, Hough says she hopes "shitty men like Elliott [will] see that if they come for Moira, they're going to have to face all of us, every woman, every feminist." Her full statement is below:
I found about the lawsuit on Twitter, like everyone else. It seemed like one more attempt to intimidate women who are speaking out, and terrify anyone thinking about coming forward. The sort of threats and harassment she's faced since coming forward as the creator of the spreadsheet are incredibly isolating. That's part of the goal I think. We can all easily post "I stand with Moira." But I wanted her to see tangible proof she's not alone. And I want shitty men like Elliott to see that if they come for Moira, they're going to have to face all of us, every woman, every feminist. She's a brilliant writer and all she's done is try to make the world a little safer for women. We are all in her debt.
Hough is seeking to raise $500,000 and as of 12 p.m. Friday — 21 hours into the fundraiser — people including Jason Kottke, Jason Diamond, and Molly Fitzpatrick have donated in total more than $66,000. If donations exceed the goal sum, leftover funds will go toward the Rape, Abuse & Incest National Network.
This post has been updated.