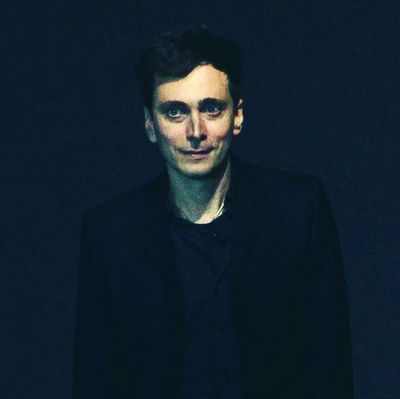 Hedi Slimane.
Photo: Antonio de Moraes Barros Filho/WireImage
Hedi Slimane is standing by his first collection for Celine and has some words for his haters. The designer has faced backlash over his spring 2019 collection, which offered tiny baby doll dresses and leather jackets in place of previous designer Phoebe Philo's sophisticated, grown-woman looks.
Slimane participated in an email interview with French journalist Loïc Prigent, who shared the designer's comments on his show 5 Minutes de Mode by Loïc Prigent. In addition to fighting for the right to wear miniskirts, Slimane is not thrilled he's being compared to Donald Trump. Per WWD, he said:
Does this mean women are no longer free to wear miniskirts if they wish? The comparisons to Trump are opportunistic, rather bold and fairly comical, just because the young women in my show are liberated and carefree. They are free to dress as they see fit.
Many critics said that Slimane's collection proved that he wasn't interested in designing for the modern woman. Tim Blanks at Business of Fashion wrote, "A brand that was once thoroughly identified with a peerless instinct for what women want in fashion all of a sudden looked like a gust of toxic masculinity."
Slimane virulently disagrees and wrote that the anger that he was a man taking over a position previously held by a woman exhibited a "subtext of latent homophobia."
For some in America, I also have the poor taste of being a man who is succeeding a woman. You could read into that a subtext of latent homophobia that is quite surprising. Is a man drawing women's collections an issue?
While fashion followers weren't exactly surprised by Slimane's collection, Slimane himself seemed shocked by the backlash. He wrote, "At the end of the day, all of this is unexpected publicity for this collection. We didn't expect as much. Above all, it crystallizes a very French form of anti-conformism and freedom of tone at Celine." He also said the spirit of the almost-show, where almost all of the clothing was black, was "light and joyful."
Prigent said he would be including more comments in an upcoming episode of his program, "52 Minutes de Mode" (a separate show from "5 Minutes de Mode"). Slimane is not done fighting yet.