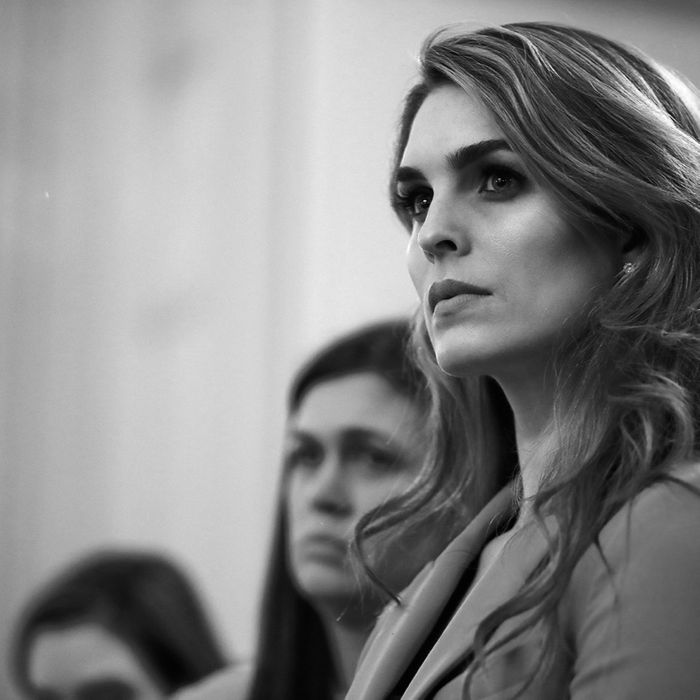 Hope Hicks.
Photo: Chip Somodevilla/Getty Images
Hope Hicks, President Trump's former communications director, will be taking on a new role. Politico reported that Hicks will start as executive vice president and communications director at Fox. She resigned from her position at the White House back in March, saying that she had gone as far as she could with the position.
During her time in the White House, Hicks was one of Trump's most trusted aides. In a statement regarding her departure, he called her "smart and thoughtful as they come, a truly great person." On her last day working for the President, Trump held her hand and kissed her cheek as she left the White House.
Her new job at Fox comes as owner Rupert Murdoch restructures 21st Century Fox into "the new Fox." Hicks will work out of Los Angeles, and her job will involve corporate communications as the company sorts out its merger with Disney.